4 things you need to know about Multi Factor Authentication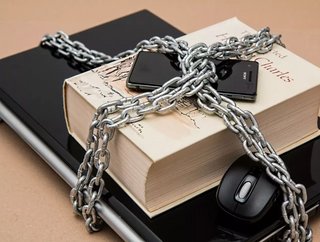 While passwords remain a standard for cybersecurity best practices, more companies are adopting Multi Factor Authentication as additional defence in 2021.
Multi Factor Authentication (MFA) involves the use of two or more separate factors in authorising users to access secure data, forcing people to use more than one device to confirm their identity. An example of MFA in action is having a one-time passcode sent to two or more devices.
Why is MFA Important?
The main benefit of MFA is to enhance your organisation's security by requiring your users to identify themselves by more than a username and password. While important, usernames and passwords are vulnerable to brute force attacks and can be stolen by third parties. Enforcing the use of an MFA factor like a thumbprint or physical hardware key means increased confidence that your organisation will stay safe from cyber criminals.
How Does MFA work?
MFA works by requiring additional verification information (factors). One of the most common MFA factors that users encounter are one-time passwords (OTP). OTPs are those 4-8 digit codes that you often receive via email, SMS or some sort of mobile app. With OTPs a new code is generated periodically or each time an authentication request is submitted. The code is generated based upon a seed value that is assigned to the user when they first register and some other factor which could simply be a counter that is incremented or a time value.
Benefits of MFA 
MFA provides a layer of protection for both employees and customers. Unfortunately, users often make it easier for hackers by choosing weak passwords, using the same password for multiple applications, storing passwords in insecure locations and keeping the same password for long periods of time. These practices may help them remember their logins, but they invite hackers in through the front door. MFA mitigates the ripple effect of compromised credentials. A bad actor may steal your username and password, but if they're prompted for another factor before they can access critical data, make a transaction or log into your laptop, they don't stand a chance. 
A recent Ping Identity survey revealed that IT and security professionals consider multi-factor authentication to be the most effective security control they have in place for protecting both on-premises and public cloud data. Not only that, but many MFA solutions on the market are fast and easy to implement, meaning an organisation can put this highly effective security measure in place without expending a great deal of time or effort.
The future of MSA
The global MFA market size is projected to grow from USD 11.1 billion in 2021 to USD 23.5 billion by 2026, at a Compound Annual Growth Rate of 16.2%. Major driving factors for the MFA market include rise in security breaches, fraud, and data identity thefts, surge in use of BYOD/ IoT devices, high demand for cloud-based MFA solutions and services, high volume of online transactions, and stringent government regulations.