BlackBerry announces new network security capabilties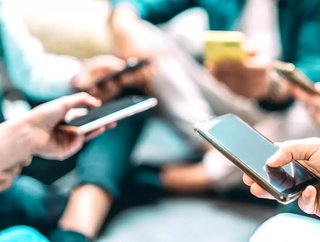 BlackBerry's new endpoint and network security capabilities will help differentiate BlackBerry's extended detection and response (XDR) strategy.
BlackBerry is extending its detection and response strategy with two new cybersecurity innovations, BlackBerry Optics 3.0 and BlackBerry Gateway, built on prevention-first and AI-driven approach.
BlackBerry Gateway, the company's first AI-empowered Zero Trust Network Access product designed to provide a company with network security as a service from all of its endpoints and to all of its cloud access points and on-prem resources, will be available this month.
"We are delighted to see our vision for an extended detection and response architecture take shape," says Billy Ho, Executive Vice President of Product Engineering, BlackBerry.
"Traditional endpoint security alone is not enough to tackle the sophisticated threat landscape. Our end-to-end approach to cybersecurity is deeply rooted in Cylance AI and ML to provide enhanced visibility and protection against current and future cyberthreats. As part of our XDR roadmap, we will continue to add new products and additional sources of security telemetry, such as user behaviour, identity, network, data, application, and cloud to the Optics 3.0 cloud data lake. This will enable data correlation, automated workflows, automated threat hunting, to enable more efficient and effective detection and response."
BlackBerry Gateway, when integrated with the BlackBerry Protect advanced AI-powered endpoint security product, provides a comprehensive defence against threats targeting devices, networks, and user identity. BlackBerry Protect leverages AI to prevent known, unknown, and zero-day threats, while BlackBerry Gateway ensures business networks are only accessed by trusted and healthy devices.  
HP's latest Blurred Lines & Blindspots study revealed 95 per cent of Canadian IT decision-makers believe employees using personal devices for work, despite them not being built with business security in mind, has increased their company's risk of a security breach. BlackBerry Gateway aims to eradicate that issue. 
Built with a Prevent First and Protect First approach, BlackBerry noted Gateway will enable remote users to establish secure network connectivity from any device, managed or unmanaged, to any app, public or private cloud across any network, managed or unmanaged, and is poised to transcend to deliver AI-assisted threat detection and autonomous remediation.