Bots cost online retailers US$5.7bn a year, CHEQ finds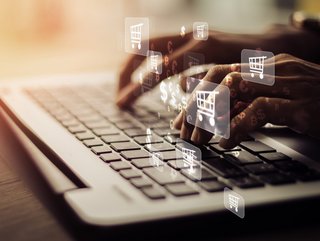 As web traffic is growing businesses are trying to take extra precautions against malicious activity, but CHEQ has found an increasing number of bots
CHEQ, a go-to-market security leader trusted by over 10,000 customers to protect their sites and analytics from bots and fake users, has released data from their latest study that revealed eCommerce businesses lose US$5.7bn in potential sales to bots and fake users who abandon carts.
This data was uncovered by running thousands of cyber security tests against eCommerce website visitors around the world. Overall, 32% of direct and organic traffic to these retailer sites was found to be Invalid Traffic (IVT), meaning it does not have the intent or ability to make a purchase or interact with a website in meaningful ways.
Losing business due to abandoned shopping carts
Cart abandonment schemes are often intended to deplete the amount of available inventory on a website, causing shoppers to go shop elsewhere where the item is available. eCommerce related schemes can be carried out by malicious individuals, competitors and click farms, but are also being driven by large networks of sophisticated bots.
"Retailers frequently lose potential business to cart abandonment," said Guy Tytunovich, CHEQ's CEO. "However, many retailers do not have the ability to look deeper at those numbers and determine which cart abandonments are coming from legitimate users, and which are from bots. This can cause massive disruption when it comes to customer experience, sales projections and data accuracy."
Currently, 69.8% of all shopping carts are abandoned by shoppers before checkout. CHEQ's data shows that a significant portion of that comes from malicious scrapers and illegitimate human users. This data is part of a larger CHEQ report that discusses the impact and scale of the Fake Web on eCommerce sites. The report found that in addition to the billions lost from bot cart abandonment, additional revenue was lost from invalid advertisement clicks and organic traffic from bots and fake users.
Fake bots are causing significant impact on businesses
The company also recently revealed that 470 million 'online shoppers' are actually bots and fake users.
"We have seen threats caused by the Fake Web specifically impact eCommerce businesses in a major way," said Tytunovich. "An abundance of bots can lead to loss in customer trust, as well as private data leaks, and search visibility issues for the brand. This has become a strategic issue for retailers who want to maintain a sustainable business in the online world."
A bot is a software application that runs automated tasks over the internet. Tasks run by bots are typically simple and performed at a much higher rate compared to human internet activity.
They can carry out useful functions, such as customer service, but they can also come in the form of malware – used to gain total control over a computer. Internet bots, which can also be referred to as spiders, crawlers, or web bots, can be programmed/hacked to break into user accounts, scan the internet for contact information, to send spam, or perform other harmful acts.