How Fortress provides critical infrastructure cybersecurity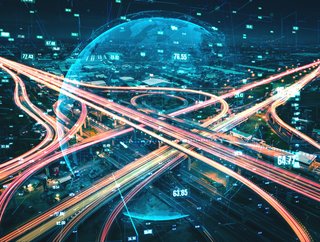 Securing the grid is a top priority for utility businesses, and we look at how Fortress provides supply chain cyber security to mitigate these risks
Founded in 2015, Fortress provides cyber risk management solutions for mission-critical supply chains including services for supplier risk management, product security and risk management, file integrity, continuous monitoring and remediation to support an overall zero trust security model.
The company delivers actionable risk insights on the supply chain ecosystem of assets and vendors, enabling companies to mitigate their cybersecurity risks and assure regulatory compliance.
Managing cyber supply chains
Fortress specialises in critical infrastructure-heavy sectors, like electric power utilities, oil and gas, government, industrial automation, healthcare, transportation, and more.
Its solution bundles software, risk intelligence and expert services into a central orchestration platform that is indispensable for managing cyber supply chains, especially those that are globally distributed to support complex or highly regulated operations.
The company has recently joined the ISA Global Cybersecurity Alliance (ISAGCA). The ISAGCA is comprised of many organisations that strive to challenge and shape the future of cybersecurity based on globally accepted standards and best practices and, in particular, the ISA/IEC 62443 series of standards.
"The ISAGCA is focused on ensuring secure industrial control and automation systems across supply chains," said Gonda Lamberink, vice president of critical manufacturing security solutions for Fortress. "Collaboration between asset owners, system integrators, and suppliers makes the ISA/IEC 62443 series of standards well-positioned to have a positive impact on industrial and critical infrastructure, including but not restricted to power utilities, water management systems, healthcare, and transport systems."
Securing industrial and critical infrastructure
As Fortress strives to illuminate and manage supply chain security risks and vulnerabilities, ISAGCA provides the community that emphasises designating cybersecurity as a crucial pillar of risk management plans, integrating security within the operations lifecycle, and maintaining conformance with standards across supply chains.
"We are pleased to add Fortress, a key cybersecurity service provider, to the expanding team of ISAGCA stakeholders working to establish OT cybersecurity as an engineering discipline," said Megan Samford, Chairperson of ISAGCA and vice president, chief product security officer, energy management at Schneider Electric.
Fortress and ISAGCA are embarking on a joint mission to secure industrial and critical infrastructure by joining efforts.