How SentryBay protects remote, BYOD and corporate endpoints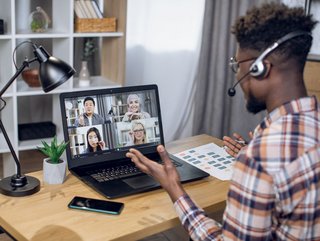 We take a look at how SentryBay uses its patented technology to provide a secure environment to solve the key security issues
Founded in 2002, SentryBay supports enterprises and their remote workers as they adapt to protect themselves in the constantly shifting threat landscape, allowing them to be resilient and productive whilst also being compliant with regulations.
Cyber attacks can happen at the very core of a system, inside containers, which are compromised through malicious applications that gain permission either through the container or the kernel. To combat this, the company uses technology that combines containers with injected security and anti-keylogging to safely wrap applications.
Growing security concerns with BYOD
The COVID-19 pandemic saw organisations across the globe focused on enabling remote and flexible working, which also saw a surge in Bring Your Own Device (BYOD).
BYOD is when employees use personal devices to connect to their organisations networks and access work-related systems and potentially sensitive or confidential data. Personal devices could include smartphones, personal computers, tablets, or USB drives.
Earlier this year, SentryBay CEO, Dave Waterson warned that companies are opening themselves up to unprecedented risk because they are failing to implement zero trust.‍
"We are seeing a perfect storm brewing," said Waterson. "Companies are moving to BYOD in order to lower capital expenditure but failing to establish true zero trust models that will eliminate the security breaches that lead to serious financial, operational and reputational damage."
In a survey by Help Net Security, it was found that only 15% of businesses surveyed issue smartphones to all employees. Another 46% take a hybrid approach – providing devices to some employees while opting for BYOD for the rest, typically based on seniority. That leaves 39% of companies who rely fully on a BYOD approach when it comes to smartphones.
Joining forces to expand security software
As organisations move towards BYOD models, the demand for devices running a secure operating system is growing. SentryBay and Stratodesk, a leading global innovator in end-user computing (EUC) management and OS software, previously announced their technology alliance partnership.
This partnership allows companies who deploy Stratodesk NoTouch OS to take advantage of SentryBay's patented, anti-keylogging, anti-DLL injection and anti-screen scraping technology.
"There is much synergy between SentryBay and Stratodesk," says Brent Agar, VP Business Development, North America at SentryBay."It made perfect sense to bring our security software together with Stratodesk NoTouch OS in order to deliver an operating system fit for today's ever-shifting corporate and remote/hybrid environment. Defending against the threat of attack on endpoints is a constant battle and our layered approach ensures that organisations can mitigate the risk of data-loss at the point of data entry. We look forward to working together in partnership with Stratodesk."