IT Governance launches Microsoft 365 and Azure security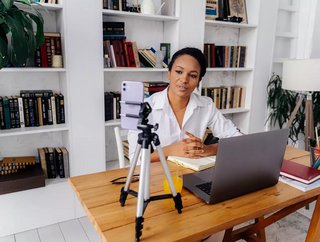 It's estimated there are 258 million paid seats of Microsoft Office 365 worldwide and cloud has fast become the default operating model.
IT Governance, cyber risk and privacy management solutions company, is adding a new suite of training courses specifically designed to increase the availability of the much-in-demand security skills that will equip IT professionals working with the Microsoft Azure and Microsoft 365 platforms.
It is estimated that there are now 258 million paid seats of Microsoft Office 365 worldwide, and cloud has fast become the default operating model for most organisations due to the shift to remote and hybrid working throughout the pandemic, and the rapid acceleration of cloud adoption to accommodate this new workforce.
However, this large upsurge in cloud technologies has meant that employers are struggling to fill vacancies, whilst the technical complexity and ubiquitous use of Microsoft 365 is increasingly exploited by cyber criminals. The (ISC)2 Cyber Security Workforce Study 2020 reports that 49% of employers require their employees to have Microsoft qualifications and that 40% of existing cyber security professionals plan to develop their cloud security skills within the next two years.
As an approved Microsoft Global Training Partner, IT Governance's courses will train individuals ranging from those with little-to-no experience for roles in IT support, administration, operations, and security to those looking for the skills and qualifications necessary for specialist technical or management roles.
Andrew Johnston, Head of Training at IT Governance, says: "Organisations currently face greater cyber threats than ever before. The surge in remote working has provoked a huge increase in cyber attacks as opportunistic criminals continue adapt their tactics to exploit new and more vulnerable targets – especially around the technical complexities presented in the Microsoft 365 and Azure platforms, which organisations are increasingly relying upon. The shortage of appropriately skilled and qualified cloud security specialists exacerbates the problem, and so we're excited to launch our new Microsoft 365 and Azure security training suite to help IT professionals in organisations of all sizes develop the skills and expertise they need to grow and develop in their roles as Microsoft cloud security specialists."