Top 10 password managers to keep your data safe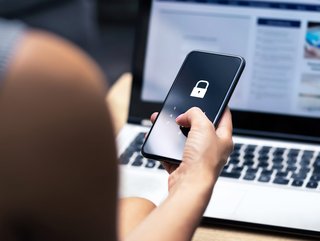 We take a look at 10 of the top password managers, which allows you to store passwords and even helps you generate new, random ones
10. Enpass
Founded in 2019, Enpass is a cross-platform offline password management app to securely store passwords and other credentials in a virtual vault locked with a master password. The app does not store user data on its servers, but locally on their own devices, encrypted.
9. KeePass
KeePass is a free open-source password manager, which helps you to manage your passwords in a secure way. You can store all your passwords in one database, which is locked with a master key, which means you only have to remember one single master key to unlock the whole database. Database files are encrypted using secure encryption algorithms currently known (AES-256, ChaCha20 and Twofish).
8. Zoho vault
Zoho Vault is a secure online password manager for teams, businesses, and families which was founded in 1996. Vault is part of Zoho's suite of applications, a company that is trusted by over 60 million customers worldwide. Vault safely manages passwords and autofills them across websites and applications for you.
7. Roboform
Around since 1999, RoboForm offers quite a few features, such as password sharing, two-factor authentication, a password generator and, most recently, notification of exposure in data breaches and a one-time-code generator for website 2FA.
The free version of RoboForm doesn't sync your passwords across multiple devices, you will need a premium subscription for that feature.
6. Bitwarden
Bitwarden is available in nearly 40 languages with a global community of security experts and enthusiasts. The company is headquartered in Santa Barbara, California, and has a globally distributed team. The company uses encryption software that can generate, store and automatically fill your passwords across all of your devices and popular browsers, including Brave and Tor.
5. Keeper
Keeper is aiming to transform the way organisations and individuals protect their passwords and sensitive digital assets to significantly reduce cyber theft and data breaches. It is a leading provider of zero-trust, zero-knowledge security and encryption software covering password management, dark web monitoring, digital file storage, advanced reporting and messaging.
Named PC Magazine's Best Password Manager & Editors' Choice and awarded the Publisher's Choice Cybersecurity Password Management InfoSec Award, Keeper is trusted by millions of people and thousands of organisations to protect their digital assets and help mitigate the risk of a data breach.
4. Nordpass
On a mission to develop affordable digital security products with a passion for detail: simpler, nicer, faster and safer, Nordpass is a password manager for both business and consumer clients. The NordPass password manager was designed using the latest encryption algorithm, XChaCha20, and has a zero-knowledge policy: this means that your passwords are yours only — the company knows nothing.
3. Dashlane
French-based company Dashlane launched its password manager in 2009 which has quickly risen to become a major player in the marketplace. It offers both a robust free plan and paid plans with additional security support for its customers.
Dashlane's free plan is limited to 50 passwords and one device and offers the standard form and payment autofill as well as two-factor authentication and the ability to share up to five accounts. Dashlane offers apps for Windows, Mac, Android, and iOS as well as access on Linux-based platforms and Chromebooks via browser extensions.
2.1Password
Originally developed as a password manager for Mac computers in 2005, 1Password currently offers apps for Windows, Android, and iOS as well as extensions for all major browsers and boasts over 15 million users worldwide. Although 1Password doesn't offer a free plan, users do get a free trial with any paid plan.
1. Lastpass
Founded in 2008 LastPass is a secure password manager that stores all of your usernames and passwords in one safe place, called a vault. Your vault is your central hub of all stored data and after you save a password to your vault, LastPass always remembers it for you.
LastPass is a browser-based password manager with extensions for Chrome, Firefox, Safari, Opera, and Edge as well as Android, iOS, and Windows phone apps. It uses the industry-standard AES 256-bit encryption and also offers multi-factor authentication (MFA) which lets users access their account using a smartphone or fingerprint.