Top 10 penetration testing tools for cyber professionals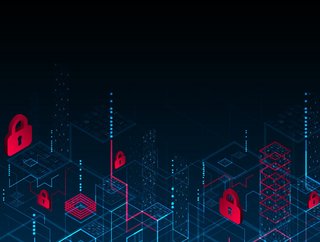 We look at 10 different penetration testing tools, that seek out vulnerabilities in your system before a hacker which can be essential to keeping data safe
Penetration testing tools have become an essential part of ensuring the security of an application, website, or computer system. Through penetration testing, companies can simulate cyber attacks against their own systems to check for vulnerabilities criminals may be able to exploit.
Penetration testers use a range of tools, many of which are the same tools used by malicious attackers. They include port scanners, vulnerability scanners, network sniffers, web proxies, and password crackers. We take a look at 10 different penetration testing tools.
10. Nmap
Network Mapper (Nmap), is a free open-source tool for vulnerability scanning and network discovery. Network administrators use Nmap to identify what devices are running on their systems, discover hosts that are available and the services they offer, find open ports and detect security risks.
The tool uses various scans, which are designed to help companies discover all kinds of vulnerabilities in their networks so that they can implement stronger security strategies.
9. John the Ripper
John the Ripper is an open-source password cracking tool that combines several different cracking programmes and runs in both brute force and dictionary attack modes.
It focuses on finding weak passwords within a given system to expose them. This technology for business leaders aims to determine where weak credentials may be leading to vulnerabilities in their ecosystem. You can use the pen-testing tool for both compliance and security purposes.
8. Wireshark
Wireshark is a free open-source tool that analyses network traffic in real-time for Windows, Mac, Unix, and Linux systems. Wireshark is capable of showing which systems and protocols are live in a network, which accounts are most active, and when attackers are trying to intercept sensitive data.
7. Nessus
Nessus is a remote security scanning tool, which scans a computer and raises an alert if it discovers any vulnerabilities that malicious hackers could use to gain access to any computer you have connected to a network. Each scan provides penetration testers with guidance on how to repair the potential vulnerability issues so that you can take action fast.
6. Metasploit
A collaboration between the open-source community and Rapid7, Metasploit helps defenders try to stay one step (or two) ahead of the game. Information security professionals use the open-source framework to find, exploit, and validate system vulnerabilities. The framework consists of various exploitation tools and penetration testing tools.
5. Intruder
A proactive security monitoring platform for internet-facing systems, Intruder was founded in 2015 to help solve the information overload crisis in vulnerability management.
With over 9,000 security checks available, Intruder makes enterprise-grade vulnerability scanning accessible to companies of all sizes. Its security checks include identifying misconfigurations, missing patches, and common web application issues such as SQL injection & cross-site scripting.
4. Kali Linux
Kali Linux is an open-source project that is maintained by Offensive Security. While you can run the solution on its own hardware, most penetration testers use Kali virtual machines on Windows or OS X.
Kali comes with all the tools you would expect from a leading pen-testing service, with a range of customisation options so companies can build more advanced penetration testing strategies based on their individual needs
3. Burp Suite
Burp Suite is a set of tools used for penetration testing of web applications. It is developed by the company named Portswigger, and aims to be an all-in-one set of tools and its capabilities can be enhanced by installing add-ons that are called BApps.
Burp Suite Enterprise Edition enables automated web vulnerability scanning across a company's whole portfolio.
2. Acunetix
Acunetix is a fully automated web vulnerability scanner that detects and reports on over 4500 web application vulnerabilities including all variants of SQL Injection and XSS. It complements the role of a penetration tester by automating tasks that can take hours to test manually.
It is a highly flexible solution, supporting HTML5, JavaScript, CMS systems, and single-page applications. There's also a wide range of advanced manual tools and integrations with issue trackers for penetration testers.
1. Invicti
Headquartered in Austin, Texas, Invicti provides a comprehensive view of an organisation's entire web application portfolio, and powerful automation and integrations enable customers to achieve broad coverage of even thousands of applications.
An AppSec leader for more than 15 years, Invicti enables organisations in every industry to continuously scan and secure all of their web applications and APIs at the speed of innovation. It serves more than 3,500 organisations of all sizes all over the world.