Five Minutes with: Bright Data Compliance VP Rony Shalit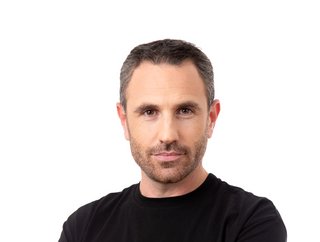 Cyber Magazine spoke with Rony Shalit, VP Compliance & Ethics at Bright Data and discussed the importance of public web data and what safeguarding the company is doing for its clients
Cyber Magazine spoke with Rony Shalit, VP Compliance & Ethics at Bright Data, about his role and how the company is working to ensure public safeguarding
Bright Data is one of the world's largest data collection platforms that is dedicated to helping global businesses gather publicly available web data in an ethical way.
The company works with more than 20,000 customers, including market-leaders from the Fortune 500 space, enabling clients to view the internet in complete transparency regardless of location.
Currently, the company is working on an initiative in partnership with researchers from Royal Holloway, University of London and the University of Oxford in order to better provide web accessibility across borders.
Cyber Magazine spoke with Rony Shalit, VP Compliance & Ethics at Bright Data and discussed the importance of public web data and what safeguarding the company is doing for its clients, and the public, moving forward.
Please tell us about your job role at Bright Data.
I lead the Compliance and Ethics Department at Bright Data, where we set the standard for the web data collection industry, ensuring our business performs according to our ethical standard through our set of dedicated controls and an intense KYC process to protect our peers, our customers, and the world wide web.
Why is it important that public web data is accessible?
Public web data is used daily in every industry worldwide. It's vital to business, research, and innovation, such as in the case of AI and Large Language Models training. Public web data ensures competition within online markets, it allows for competitive pricing and better consumer choices. It is also used in "data for good" research projects, for example, it can uncover violent messages on social media that promote hate or provide the data to discover patterns or anomalies in health research.
In AI, public web data is used to train relevant models, which will be subject to more significant bias if trained on limited data sets that may lean one way politically or mirror historical bias that AI models then duplicate.
How is Bright Data working to advise and protect the public?
Bright Data believes in the accessibility of public web data for everyone. We run a pro bono program for organisations with a mission to do good. Our services and tools are offered for free to researchers, non-profits, and other meaningful work that contributes to good in society. Through this program, we are fulfilling our company mission by making public web data openly accessible.
What future work is Bright Data doing to ensure appropriate safeguarding?
Besides our day-to-day activity to protect the web, Bright Data is heavily involved in promoting data collection regulation to protect all users. Often seen as a thought leader, our company uses its position to discuss the importance of public web data and ethical web data collection in many scenarios.
We are setting the example with our own ethical standards and using them as an example for our industry and for regulators to follow.
What trends are you seeing now in cybersecurity and what are you expecting to see moving forward?
Artificial intelligence (AI) and Machine Learning (ML) are pushing the boundaries of both cyber defence and cyber attack in ways we did not see before. Although AI and ML are great tools to improve the robustness of any cyber defence systems, the mass use of these tools also means that access to newly developed dedicated attack tools has never been easier.
Another trend that is waiting to scale rapidly is the use of IoT (Internet of Things) devices. By combining physical daily used devices such as refrigerators, smartwatches, baby monitors, and even clothes with the virtual world of the internet and remote connections, the attack vector for these devices is unlimited and something we should all be worried about.
******
For more insights into the world of Cyber - check out the latest edition of Cyber Magazine and be sure to follow us on LinkedIn & Twitter.
Other magazines that may be of interest - Technology Magazine | AI Magazine.
Please also check out our upcoming event - Cloud and 5G LIVE on October 11 and 12 2023.
******
BizClik is a global provider of B2B digital media platforms that cover Executive Communities for CEOs, CFOs, CMOs, Sustainability leaders, Procurement & Supply Chain leaders, Technology & AI leaders, Cyber leaders, FinTech & InsurTech leaders as well as covering industries such as Manufacturing, Mining, Energy, EV, Construction, Healthcare and Food.
BizClik – based in London, Dubai, and New York – offers services such as content creation, advertising & sponsorship solutions, webinars & events.