Fortinet announce veteran council to narrow cyber skills gap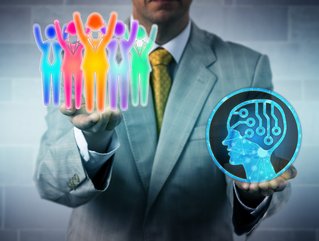 With the industry facing a talent shortage with millions of security roles needing to be filled worldwide, the veteran community could play a key role in filling critical cyber roles
Fortinet has announced the formation of a Veterans Programme Advisory Council to narrow the cybersecurity skills gap with military veteran talent
Global cybersecurity leader Fortinet has announced that it has formed the Veterans Programme Advisory Council.
This council is made up of a global board of esteemed members from organisations that support the military veterans community across the United States, United Kingdom, New Zealand, Canada and Australia. They will help advance the Fortinet Veterans Programme's impact on supporting military veterans in transitioning to careers in cybersecurity.
Members will provide counsel on how Fortinet can continue meeting the needs of military veterans looking to transition into the cybersecurity field. In the face of an ever-widening cyber skills gap, initiatives like this stress the importance of workplace knowledge to combat threats.
Veteran skill sets makes them ideal candidates for cybersecurity roles
Military veterans have many skill sets that make them suitable for cybersecurity roles, including discipline, problem-solving under a large amount of pressure, situational awareness and an understanding of the importance of maintaining a strong defence posture.
With the industry facing a talent shortage with millions of security roles needing to be filled worldwide, the veteran community could play a key role in filling critical cyber roles with access to training, mentorship and employment opportunities.
The Fortinet 2023 Cybersecurity Skills Gap Global Research Report found that 43% of organisations indicated difficulty in recruiting qualified veterans for cybersecurity roles. At the same time, veteran turnover is high within the industry, with one key reason being the shortage of staff, leading to overwork and burnout.
To further address these hurdles, the Veterans Programme Advisory Council will help Fortinet to strengthen its veterans programme offerings by providing guidance on how to continue reskilling and upskilling veterans so they can start and remain in various cyber career pathways.
John Maddison, EVP of Product Strategy and CMO at Fortinet, says: "Military veterans can be vital to help fight against cybercrime but often lack access to training and career resources to enable them to successfully transition into civilian cybersecurity roles. As part of Fortinet's commitment to addressing the cybersecurity skills gap, Fortinet established the Veterans Programme Advisory Council with a focus on the Five Eyes countries to help strengthen Fortinet's support of the military veterans community.
"With the guidance of the council, we will be able to bring more military veteran community members into the fold and also empower them with resources and opportunities to stay in the industry, improving military veterans retention in cybersecurity."
A commitment to improving the cyber landscape
The advisory council members include:
Chris Barlow, Managing Director at Cerco IT Ltd (UK)
Marty Donoghue, Chief Executive of the RNZRSA (New Zealand)
Colin Grimes, Training Coordinator of TechVets Programme, The Forces Employment Charity (UK)
Tom Marsland, Board Chairman and CEO at VetSec, Inc. (US)
Heath Moodie, Director of Vets in Cyber (Australia)
James Murphy, Director of TechVets Programme, The Forces Employment Charity (UK)
Bryan Radliff, CyberVets Programme Manager at Onward to Opportunity, D'Aniello Institute for Veterans and Military Families (US)
Patrick Shaw, Founder of Cyber Catalyst (Canada)
Mark Wilcox, Head of Cyber Training, Permanent Opportunities and Partnership at Cerco IT Ltd (UK)
This council will ultimately work to build on the veterans programme's success in providing more cybersecurity training pathways for military veterans with either existing technical background, or no IT experience.
Fortinet provides veterans programme members access to its Network Security Experts (NSE) Certification Programme curriculum to help them transition into the cybersecurity field and advance in their security careers through access to cyber training, professional development resources and employment opportunities. The programme is now celebrating five years of helping military service members, veterans and military spouses receive the fundamental resources they need to transition into cyber roles.
Fortinet has also been recognised as a 2023 VETS Indexes Recognised Employer, further highlighting the company's commitment to supporting the veteran community throughout their careers.
******
For more insights into the world of Cyber - check out the latest edition of Cyber Magazine and be sure to follow us on LinkedIn & Twitter.
Other magazines that may be of interest - Technology Magazine | AI Magazine.
Please also check out our upcoming event - Cloud and 5G LIVE on October 11 and 12 2023.
******
BizClik is a global provider of B2B digital media platforms that cover Executive Communities for CEOs, CFOs, CMOs, Sustainability leaders, Procurement & Supply Chain leaders, Technology & AI leaders, Cyber leaders, FinTech & InsurTech leaders as well as covering industries such as Manufacturing, Mining, Energy, EV, Construction, Healthcare and Food.
BizClik – based in London, Dubai, and New York – offers services such as content creation, advertising & sponsorship solutions, webinars & events.