Top 10 cyber threat intelligence tools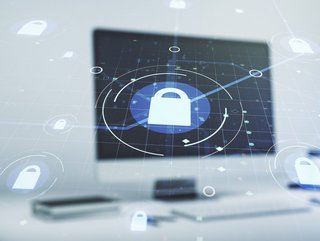 As businesses are taking more precautions to stop cyber attacks, we look at 10 different threat intelligence tools and how they can help organisations
Data breaches are a constant concern for today's growing businesses and as the threats grow more complex, businesses often struggle to ensure they're fully protected.
Threat intelligence platforms combine cybersecurity tools into a single environment for business protection. With the right threat intelligence solution, business leaders can pinpoint potential issues in their network and eliminate problems immediately. Threat intelligence tools also make it easier for business leaders to understand where possible attacks are coming from. We take a look at 10 different threat intelligence tools and what they offer.
Silo is Authentic8's threat intelligence platform. This solution is built on a remote and isolated browser, offering security teams more insights into real-time information about cyber security issues. You can access and analyse suspicious information without exposing your identity or resources.
This platform delivers complete access to threat and fraud information, so you can find out where the most common issues in your network are coming from. Silo for Research lets you get a closer look at the issues facing your business, and how you can avoid them.
Imperva provides its threat intelligence platform through ThreatRadar, a web application system that reduces your risk of falling victim to cybercriminals.
This threat intelligence platform gives businesses the tools they need to collect data and transform it into actionable insights about cyber threats, accurately and efficiently.
Imperva provides threat insights based on visitor reputation, crowdsourced community intelligence, and behavioral analytics. In addition to threat intelligence capabilities, Imperva offers multi-layered protection to ensure websites and applications remain available, accessible and safe.
BitDefender's Advanced Threat Intelligence is a leading tool for business protection, providing real-time insights into the global threat environment. The system collects data from sensors worldwide to give a real-time view of the potential risks that could be coming for businesses.
According to BitDefender, you also get a unique insight into the latest threats and how they are trying to attack your business with quality resources that provide accurate insights.
ThreatConnect helps companies to defend their operations with a complete suite of features.
The platform offers security and support relevant to your industry, role, product, or need, with dedicated solutions to suite any requirement. You can get dedicated tools specifically for healthcare and government brands, or explore solutions for specific issues, like threat hunting and vulnerability management.
Anomali delivers intelligence-driven cybersecurity solutions, including ThreatStream, Match, and Lens. Companies use Anomali to enhance threat visibility, automate threat processing and detection, and accelerate threat investigation, response, and remediation.
The Anomali platform is a cloud-native extended detection and response (XDR) solution that correlates the world's largest repository of global actor, technique, and indicator intelligence with our infinite detection capabilities to deliver a one-of-a-kind extended detection and response solution that continuously detects threats and prevents attacks before they happen.
Headquartered in Boston with offices and employees around the world, Recorded Future works with more than 1,300 businesses and government organisations across 60 countries.
The Recorded Future Intelligence Platform provides coverage across adversaries, infrastructure, and targets. By combining automated data collection and analytics with human analysis, Recorded Future provides real-time visibility into the vast digital landscape and empowers clients to take proactive action to disrupt adversaries and keep their people, systems, and infrastructure safe.
Security Event Manager (SEM) is designed to pull daily threat data feeds of known bad actors and global threats. By streamlining the findings through its user interface, SEM is built to keep you up to date for potential threats, such as DDoS attacks, malware, botnets, spam, and more, trying to enter as well as suspicious activity already within your networking or computing environment.
SEM also offers cross-platform event correlation that can be customised to trigger real-time alerts based on set thresholds.
Powered by the CrowdStrike Security Cloud and AI, the CrowdStrike Falcon platform leverages real-time indicators of attack, threat intelligence, from across the enterprise to deliver hyper-accurate detections, automated protection, remediation, and prioritised observability of vulnerabilities.
The most advanced threat intelligence service from the company, Falcon X Elite, provides teams access to dedicated intelligence analysis.
Proofpoint's solutions are built on an advanced cloud platform that blends speed and innovation. They deploy, adapt and update faster than on-premises tools to keep ahead of the latest threats. With Proofpoint threat intelligence, business leaders can access ET intelligence dashboards that provide all the context needed to understand where an issue came from.
In 2021 Proofpoint was acquired by Thoma Bravo, a leading private equity software investing firm, in a transaction that valued Proofpoint at US$12.3bn.
Kaspersky Threat Management and Defence delivers a unique combination of leading technologies and services to support the implementation of an Adaptive Security Strategy - helping your security team to prevent attacks, rapidly detect unique new threats, respond swiftly and accurately to live incidents, and predict future threats.