Stellar Cyber and BlackBerry partner for AI-powered security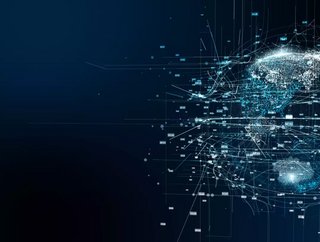 Stellar Cyber and BlackBerry have partnered to deliver AI-powered, End-to-End Security
Stellar Cyber, a next-generation security operations platform, has partnered with BlackBerry to accelerate the adoption of AI-powered security solutions for enterprises and managed security service providers (MSSPs).
The companies will combine BlackBerry's prevention-first AI-driven Unified Endpoint Security offerings with Stellar Cyber's security operations platform. By joining together in the marketplace, they offer enterprises and MSSPs higher efficiency, a lower rate of false positives, and 'significantly better protection' against today's multi-layered cyberattacks.
"Artificial intelligence is the only way to make sense of the deluge of data and the increasingly complex attacks in today's cybersecurity landscape. Leveraging Cylance AI, BlackBerry Protect and BlackBerry Optics can detect and prevent known and unknown attacks before they can execute," said Alex Willis, vice president of Global Sales Engineering at BlackBerry. "By partnering with Stellar, a leader that is bringing AI to the security operations center (SOC) solution space, we expect to speed up our entry into that market."
Boosting security
BlackBerry recently released BlackBerry Jarvis 2.0, the latest edition of the company's flagship software composition analysis tool. Designed to address the increasing complexity and growing cybersecurity threats among multi-tiered software supply chains within the medical, automotive and aerospace industries, BlackBerry Jarvis 2.0 empowers OEMs to inspect the provenance of their code and every single software asset that comes into their overall supply chains to ensure their products are both secure and updated with the most recent security patches.
"BlackBerry is a leader in cyberattack prevention, and Stellar Cyber complements their solutions by automating threat detection and response," said Sam Jones, VP of Product Management at Stellar Cyber. "Through this partnership, our resellers and go-to-market partners can deliver additional value to BlackBerry customers by adding advanced security operations center capabilities to their existing investments."
Stellar Cyber, also recently announced a leap to boost security analyst efficiency to identify attacks earlier. The new incident correlation technology utilises advanced GraphML algorithms to automatically group and consolidate large volumes of alerts and events into a much smaller number of highly precise and actionable incidents. The advancement gives security analysts far more actionable information about how and where attacks are occurring, and which are the most severe.