Cyber's Top 10 Network Security Providers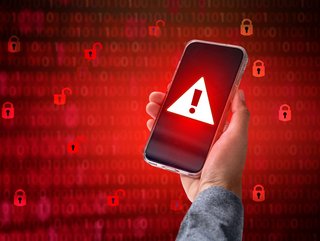 Working in the digital age that experiences a cyber security attack every 39 seconds, we take a dive into the Top 10 Network Security Providers.
In today's business landscape where digital transformation is accelerating at ever-increasing speeds, the importance of network security can hardly be overstated. As the risks posed by cyber threats continue to evolve and become more sophisticated, the need for robust and reliable network security solutions has become more pressing than ever.
Fortunately, leading network security providers are rising to the challenge and offering organisations a range of cutting-edge security products and services to help protect against cyber attacks.
These companies provide network security solutions including firewalls, intrusion prevention systems, endpoint security, and cloud security. They have all earned reputations for being leaders in the industry, with advanced threat detection capabilities and the ability to provide integrated security solutions.

10. Zscaler
Zscaler is a cybersecurity company that is transforming the way businesses operate. Leveraging the largest security cloud on the planet, the company anticipates, secures, and simplifies the experience of doing business for the world's most established companies. The company's cloud-native Zero Trust Exchange platform accelerates digital transformation so customers can be more agile, efficient, resilient, and secure. Founded in 2007, Zscaler has achieved incredible growth, and its mission is to create a world in which the exchange of information is always secure and seamless.
9. Trend Micro
Trend Micro is a Japanese cybersecurity company founded in 1988 by husband and wife duo Steve and Jenny Chang, and her sister, Eva Chen, who is currently CEO. It promotes a unified cybersecurity platform that responds to threats swiftly, mitigates risk, develops ahead of the threats of tomorrow and eliminates blind spots. It promises 24/7 managed detection, response, and support and provides protection for 500,000+ companies worldwide.
8. Symantec
Symantec, a part of Broadcom, provides data-centric hybrid security for large companies, promising results based on over five decades of experience and continued innovation to deal with ever-expanding globalisation and cloud security. It covers endpoint, network, information, and email security, for both on-premises and cloud-based deployments, allowing a comprehensive cover for cyber threats.Symantec Enterprise Cloud also powers one of the largest civilian security intelligence networks in the world, containing 11 trillion elements of telemetry.
7. McAfee (Intel Corporation)
McAfee is a global computer security software company originally founded as McAfee Associates in 1987, named after its founder John McAfee. In 2022, Greg Johnson became CEO and President of the California, USA based company. They offer protection to individuals as well as companies, stating "we're focused on protecting people, not devices". Their award-winning antivirus software has become synonymous with the product, and their family plans ensure digital peace of mind for parents.
6. Juniper Networks
Juniper Networks was founded in 1996 by Pradeep Sindhu, with a goal to create data packet-based routers, moving away from circuit switching and towards internet capable packet switching. The company now aims to challenge "the inherent complexity in the 5G and cloud era" and continuously develop to ensure products and experience are user-friendly, boasting 100 Seconds to deliver automated end-to-end services. It is currently headed by Rami Rahim as CEO with Scott Kriens as Chairman and Pradeep Sindhu as Vice Chairman.
5. Fortinet
Fortinet ('Fortified Networks')was founded by brothers Ken Xie (current CEO) and Michael Xie in 2000 (current CTO) and is based in California, USA. Fortinet supports education within cyber security through their Network Security Academy and FortiVet, a programme that recruits military veterans into cyber security. It also donates equipment and resources to universities. The company's leading product is its FortiGate line of firewalls, which is a development of the first product released in 2002.
4. Check Point Software Technologies
Based in Tel Aviv, Israel and California, USA, Check Point was founded in in 1993 in Ramat Gan, Israel by Gil Shwed,, Marius Nacht and Shlomo Kramer when it quickly developed one of the first VPN products. The company believes that the industry of cyber security is currently in its 'fifth generation', which is focussed on large, fast attacks that swifty move through mobile, cloud and on-premise devices and networks that aren't prevented by the out of date, conventional defence often used.
3. Trellix
Trellix boasts 'living security', with foundations in living extended detection and response (XDR) architecture that is continually adapting and gaining intelligence. Originally founded as Fireeye in 2004, Trellix launched in its current state in 2022 with Bryan Palma as CEO. Trellix has been known to expose international hacking groups, including through a 2022 report that exposed hacking groups Wicked Panda (linked to China) and Cozy Bear (linked to Russia) to 46% of state-sponsored hacking campaigns in Q3 of 2021.
2. Palo Alto Networks
Palo Alto Networks is a global cybersecurity company that provides a range of network security products, ensuring visibility and control over network traffic. It boasts a next-gen approach to cybersecurity, utilising AI and automations and enforcing comprehensive Zero Trust at every digital point to ensure reduced threats and incidences.
Currently based in California, the company was founded by Nir Zuk in 2005 in an effort to ensure employees could safely use the technology that was developing so quickly and already so crucial to the workplace.
Palo Alto Networks founded the Cyber Threat Alliance with Fortinet, McAfee, and NortonLifeLock in 2014, a not-for-profit group that aimed to improve cybersecurity through collaboration of top organisations and companies. Now the organisation has over 30 members including Cisco, CheckPoint and Juniper Networks.

1. Cisco Systems
Cisco Systems is a multinational technology company that provides a plethora of network security products and services. The company offers a comprehensive range of security solutions, including firewalls, intrusion prevention systems, and cloud security. Cisco is known for its advanced threat detection capabilities, and although its security products are used by many of the world's largest enterprises and organisations, their products and services are available for any sized company.
Cisco was founded in 1984 in California, USA, by Sandy Lerner and her husband Leonard Bosack, who were both working at Stanford at the time; since 2017, Chuck Robbins has been CEO and Chair.
Cisco Networking Academy, which has been running for 25 years, offers courses in multiple areas including cyber security, networking essentials and more, proving themselves to be not only industry leaders now, but also crafting and establishing the leaders of tomorrow.