Top 10 news sites for the cyber security industry revealed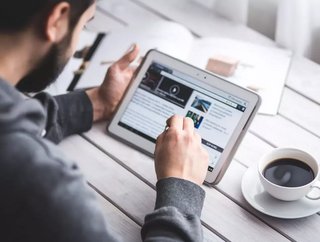 Where do readers go for the latest information on cyber security? We count down the top 10 news sites for the cyber security industry.
The cyber security industry is increasingly a crucial part of any conversation in the IT industry. The ability to detect, act decisively and contain cyber threats is part of the narrative for all companies and governments. In this ever evolving field the need to be current and completely up to date with the latest information and thought is crucial. The market to bring this knowledge to consumers is highly competitive and complex. Below, you can find the 10 best news sites bringing you the most up to date information in the sector.
IT Security is a daily news digest of breaking news in the IT security industry. It offer articles, videos, webinars, analysis, case studies and even has a section devoted to the latest cybersecurity scams where it spotlights recent hacks. 
Featuring the work of industry veteran Paul Asadoorian, the blog features webcasts and a number of IT Security video programmes that you can listen to or watch on a number of channels including iTunes, YouTube, Google Play and many more.
The Hacker News features the latest cyber security news and in-depth coverage of current and future trends in infosecurity and how they are shaping the cyber world. Key areas of focus include data breaches, cyber attacks, vulnerabilities and malware. It claims 8 million monthly readers that include "leading security researchers, geeks, techies, business grads, CISOs, along with thousands of security professionals".
Infosecurity Magazine has been delivering cutting-edge cyber security content to readers for the past decade, with both a print and online edition. In addition to its many articles, Infosecurity Magazine also offers regular (free) webinars, whitepapers and virtual conferences. 
CSO provides news, analysis and research on a broad range of security and risk management topics. As its name suggests, it is geared toward enterprise security decision-makers and CSOs as well as anyone interested in information security, identity and access management, loss prevention and more. It focuses on delivering what it says is "the critical information needed to stay ahead of evolving threats and defend against criminal cyber attacks".
5. The State of Security – Tripwire
The State of Security offers news and opinions on the state of the industry, written by regular contributors as well as guest authors from throughout the cyber security industry. It is a past winner of 'Best Corporate Blog' and 'Most Entertaining Security Blog.'
The Last Watchdog is written by Byron Acohido, a Pulitzer Prize-winning journalist, teacher and respected cyber security and privacy expert. His blog is video heavy and includes many interview-style posts as well as guest blog posts.
Published by Sophos, the Naked Security blog has won multiple awards for best corporate blog and best IT security blog among numerous others. The blog features multiple stories a day and covers every angle of computer security. 
A long-time industry expert who held senior roles with Sophos and McAfee before deciding to begin "working for myself" in 2013, one could say Graham Cluley is totally clued in to the cyber security scene, running a blog with an open, accessible style while continuing his work as a conference speaker, media pundit, podcaster and consultant. 
Cyber Magazine is a digital community for the global cyber security industry with the latest news, views and features. The site provides users with the ultimate digital experience: an incredible digital magazine, a world-class website, an award-winning newsletter service as well as video reports, podcasts, blogs, webinars, white papers, research reports and virtual events.