How Abnormal Security protects workforces from email attacks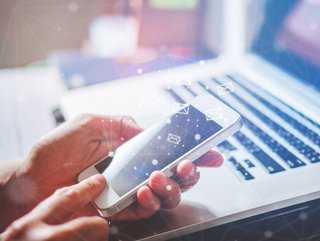 We take a look at Abnormal Security, an AI-based cloud email security platform that protects the modern workforce against email attacks
Founded in 2018, Abnormal Security provides a cloud-native email security platform that leverages AI-based behavioural data science to stop socially-engineered and never-seen-before email attacks that evade traditional secure email gateways (SEGs).
Based in San Francisco, Abnormal detects and protects against a wide range of attacks including business email compromise, phishing, malware, ransomware, social engineering, spam and graymail, supply chain compromise, and internal account compromise.
The Abnormal platform delivers inbound email security, internal and external account takeover protection, and full SOC automation. Abnormal's API-based approach can augment a SEG or be used standalone to enhance native cloud email security protection with Microsoft 365 and Google Workspace.
Using AI to help protect customers from email attacks
The company recently announced the close of a US$210mn Series C round, now valuing the four year old company at US$4bn.
Modern email attacks have created a challenge for security teams, and as a result, enterprises are increasingly relying on Abnormal Security's AI-based platform to effectively protect their workforce.
"We are fortunate that some of the most notable companies in the world, with large and complex environments, trust our AI-based email security to protect their workforce. I am thrilled about the continued customer trust in Abnormal as evidenced by our 99% renewal rate," said Evan Reiser, CEO and co-founder of Abnormal Security.
Abnormal protects more than 5% of the Fortune 1000 and numerous notable companies including Xerox, Hitachi Vantara, Urban Outfitters, Groupon, Royal Caribbean International and Auto Club Group-AAA. The company has a 4.9 rating out of 5 for Gartner Peer Insights, with a 100% recommendation from participating companies.
A changing cyber landscape calls for new technology solutions
It was a record-setting year for Abnormal. The company tripled its annual recurring revenue, doubled its employee headcount and unveiled its next-generation email security platform: Abnormal Integrated Cloud Email Security (ICES).
"It is clear that a new breed of cybersecurity solutions that leverage AI is required to change the game and stop the rising threat of sophisticated and targeted email attacks," said Jeff Horing, co-founder and managing director at Insight Partners. "There is simply too much data for humans to analyse and determine what's real and what's a threat. We invested in Abnormal because it is uniquely positioned to protect organisations' email in the cloud with its AI-driven approach. Secure email gateways can no longer reliably secure email, with many organisations having moved to the cloud and modern attacks successfully evading them. What worked 20 years, or even 10 years ago, is no longer applicable.''