Company profile: Threat detection leader Palo Alto Networks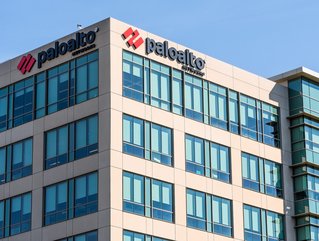 Palo Alto Networks was founded by Nir Zuk in 2005
The company, founded in 2005, offers a next-gen approach to cybersecurity, utilising AI and automations and enforcing comprehensive Zero Trust principles
An undisputed leader in the cybersecurity sphere, Palo Alto Networks is a specialist in threat detection and prevention with an annual revenue of more than US$5bn.
It provides a range of network security products, ensuring visibility and control over network traffic. It boasts a next-gen approach to cybersecurity, utilising AI and automations and enforcing comprehensive Zero Trust at every digital point to ensure reduced threats and incidences.
The firm's Advanced Threat Protection is the first IPS solution to block unknown evasive command and control inline with unique deep learning detection models.
Palo Alto Networks delivers an integrated platform
Based in California, the company was founded by Nir Zuk in 2005 in an effort to ensure employees could safely use the technology that was developing so quickly and already so crucial to the workplace.
"In 2004 I was working inside Juniper Networks and wondered why there had been no real innovation in the market in years—the existing firewalls were based on decade-old designs," Nir Zuk, Palo Alto's Founder and CTO said in an interview with Greylock Partners in 2014. "I wanted to build the next generation product but realised it would be impossible within Juniper so I decided to do it on my own.
"I met with Asheem Chandna, a partner at Greylock with whom I worked with at Check Point Software, to hash out some ideas. I knew I could design and build the next generation high performance network security device, so I resigned from Juniper Networks in 2005 and raised a small seed round from Greylock and Sequoia. I worked out of Greylock's offices and spent several months brainstorming with my investors, Asheem Chandna and Jim Goetz, and potential customers. It became clear that application control would be our main early advantage. We figured it would be a powerful incentive for our customers to replace their legacy firewalls."
Palo Alto Networks founded the Cyber Threat Alliance with Fortinet, McAfee, and NortonLifeLock in 2014, a not-for-profit group that aimed to improve cybersecurity through collaboration of top organisations and companies. Now the organisation has over 30 members including Cisco, CheckPoint and Juniper Networks.
Today, 90% of the Fortune 100 and more than 71% of the Global 2000 rely on Palo Alto to improve their cybersecurity posture. The company has been ranked a Leader in the Gartner Magic Quadrant for Network Firewalls eight consecutive times, and has partnered with elite leaders, such as Accenture, Alibaba, Amazon Web Services, Google, Microsoft, Proofpoint, PwC, Splunk, Tanium, and VMware.