Cyber women gather at Denver meeting to mind the gender gap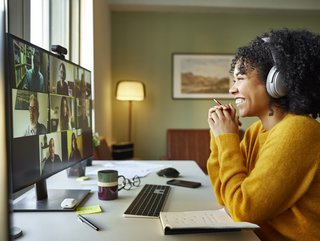 Specialist cybersecurity organisation announces registration open for 10th annual conference aimed at students and professionals looking for a cyber career
Women in CyberSecurity (WiCyS), the nonprofit organisation dedicated to the recruitment, retention and advancement of women in cybersecurity, has opened registration for its 10th Annual Conference, to be held this year March 16th-18th at the Gaylord Rockies Resort and Convention Center in Denver, Colorado.
The WiCyS Conference is aimed at both professionals and students to share knowledge and experience, network, learn and mentor. Approximately half of the 1,800 expected conference participants are aspiring or underrepresented professionals who will have earned a scholarship to attend- including lodging, subsidised registration and meals - funded by conference sponsors.
The conference is an opportunity for companies to connect with women and other under-represented groups to help fill the growing cybersecurity jobs gap – with 3.4 million people needed globally – and broaden diversity within the field. Typical attendees include industry professionals attending the technical conference for their professional development, in addition to student, faculty, veteran, military spouses, and equity and advancement scholarship recipients.
"We are excited to celebrate our 10th WiCyS conference this year as we continue to help grow the cybersecurity workforce into a place where all genders, identities, cultures, ethnicities, races, backgrounds, and experiences strive to build a safer world," says Dr Janell Straach, conference chair and chair of the board of WiCyS. "We can only begin to address the cyber jobs gap when we build a bigger table and bring a variety of perspectives into the fold."
Networking events for cyber career paths
Conference attendees can participate in various activities, including technical presentations, workshops, panels, lightning talks, networking socials, résumé clinics, mock interviews, and a capture-the-flag competition. There will also be networking events tailored to those early in their career, those in mid-career and more.
Keynote speakers will include Sylvia Schlaphof, head of engineering and member of the executive board at BOLL Engineering and a Fortinet Certified Trainer; Kelly Candler, VP, digital workplace and employee experience, Raytheon Technologies; and Barbara Kosloski, vice president of technology, Optum at UnitedHealth Group.
This year's sponsors include Bloomberg, Fortinet, Optum, Amazon Web Services, Carnegie Mellon University's Software Engineering Institute, Cisco, Deloitte, Goldman Sachs, Google, Mastercard, National Security Agency, PACCAR, Palo Alto Networks, SentinelOne, Shopify, and Walmart.