DDoS protection market to grow amid increase in attacks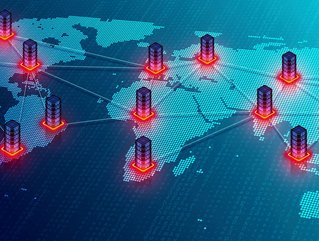 DDoS attacks have the capability to bring services offline for periods of time ranging from just a few seconds to weeks
According to research by Cloudflare, DDoS attacks increased by 109% last year, with the last 12 months seeing some of the largest attacks the world
Ease of availability of DDoS-for-hire services, high demand for cloud-based and hybrid DDoS protection solutions, and a rise in multi-vector DDoS attacks are set to drive the growth of the DDoS protection market in coming years, according to research by Future Market Insights.
Cyberattacks on websites are on the rise, requiring organisations to invest in comprehensive security services to reduce risks in an ever-changing threat landscape. As more businesses and service providers use DDoS protection systems, the need for supporting services is expected to grow.
Cybersecurity Ventures expects global cybercrime costs to grow by 15% per year over the next five years, reaching US$10.5tn annually by 2025, up from US$3tn in 2015.
A distributed denial-of-service (DDoS) attack is a malicious attempt to disrupt the normal traffic of a targeted server, service or network by overwhelming the target or its surrounding infrastructure with a flood of Internet traffic. DDoS attacks achieve effectiveness by utilising multiple compromised computer systems as sources of attack traffic. Exploited machines can include computers and other networked resources such as IoT devices.
DDoS attacks have the capability to bring services offline for periods of time ranging from just a few seconds to weeks in the most disruptive scenarios.
According to research by Cloudflare, DDoS attacks increased by 109% last year, with the last 12 months seeing some of the largest attacks the world has ever seen including a 26 million request per second HTTPS DDoS attack.
According to the DDoS protection industry analysis carried out by Future Market Insights (FMI), the demand registered in the market will increase at a CAGR of around 15.3% from 2022 to 2032. The report states that the market is expected to reach a valuation of around US$6.5bn by the end of 2032.
Furthermore, regulations governing CIP and services and the convergence of IT and operational technology (OT) systems are expected to drive the DDoS protection market and present attractive growth possibilities for DDoS protection solution vendors.
Intensifying DDoS attacks from tech firms to government organisations to propel demand
DDoS attacks have expanded in terms of volume, rate, landscape, and technology from a mere hobby to a particular agenda which includes threats from hackers, cyber-terrorists, partners, customers, rival companies, etc.
For instance, massive ransom DDoS attacks and ransomware campaigns disrupted aspects of critical infrastructure around the world (including one of the largest petroleum pipeline system operators in the US) in the first half of 2021, as well as a vulnerability in IT management software that targeted the public sector, schools, credit unions, and travel organisations.
Because of the heightened connection provided by mobile and cloud computing, as well as the increasing threat of sophisticated assaults, there is a growing demand for DDoS protection solutions. The majority of manufacturers are investing billions of dollars in R&D to produce effective firewalls and DDoS protection.
5G technology likely to fuel botnet-driven DDoS attacks
As the globe prepares to welcome greater speeds and bandwidth capabilities to mobile devices with 5G internet, the report by Future Market Insights notes that fraudsters can use these exact capabilities of 5G-enabled mobile devices to conduct large DDoS attacks. Even a small number of such high-capability devices will be enough to do significant damage.
Only enterprises with comprehensive DDoS attack mitigation systems in place will be able to survive these attacks, which are rising in quantity, scale, intensity, complexity, and sophistication. Such factors are estimated to drive the demand for advanced DDoS protection solutions.