Global events driving rise in DDoS attacks, says Netscout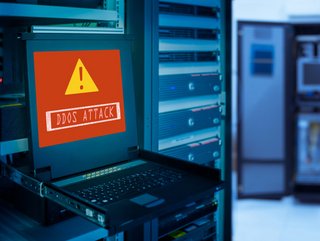 Netscout's DDoS Threat Intelligence Report found that cybercriminals launched approximately 7.9 million DDoS attacks in the first half of 2023
Report by Netscout found that DDoS attacks grew 31% YoY in the first half of 2023 with a staggering 44,000 each day, fuelled by world events
Almost eight million distributed denial of service (DDoS) attacks have been identified in the first half of 2023, increasing by one-third compared to H1 2022, as bad actors continue to find and weaponise new methods of attack.
The findings from Netscout Systems' 1H2023 DDoS Threat Intelligence Report found that cybercriminals launched approximately 7.9 million DDoS attacks in the first half of 2023, representing a 31% year-over-year increase.
The dangers of DDoS attacks
A DDoS attack is a malicious attempt to disrupt the normal traffic of a targeted server, service or network by overwhelming the target or its surrounding infrastructure with a flood of Internet traffic. DDoS attacks achieve effectiveness by utilising multiple compromised computer systems as sources of attack traffic. Exploited machines can include computers and other networked resources such as IoT devices.
DDoS attacks have the capability to bring services offline for periods of time ranging from just a few seconds to weeks in the most disruptive scenarios.
Global events drive recent DDoS attack growth
Global events like the Russia-Ukraine war and NATO bids have driven recent DDoS attack growth. Finland was targeted by pro-Russian hacktivists in 2022 during its bid to join NATO. Turkey and Hungary were targeted with DDoS attacks for opposing Finland's bid. In 2023, Sweden experienced a similar onslaught around its NATO bid, culminating with a 500 Gbps DDoS attack in May. Overall, ideologically motivated DDoS attacks have targeted the United States, Ukraine, Finland, Sweden, Russia, and multiple other countries.
During 2H2022, Netscout documented a trend in DDoS attacks against wireless telecommunications providers that incurred a 79% increase globally. That trend continued among APAC wireless providers in 1H2023 with a 294% increase, which correlates to many broadband gaming users shifting their activity to 5G fixed wireless access as providers roll out their networks.
Netscout's insights into the threat landscape come from its ATLAS sensor network built over decades of working with hundreds of Internet Service Providers globally, gleaning trends from an average of 424 Tbps of internet peering traffic, an increase of 5.7% over 2022. The company has observed nearly 500% growth in HTTP/S application layer attacks since 2019 and 17% growth in DNS reflection/amplification volumes during the first half of 2023.
"While world events and 5G network expansion have driven an increase in DDoS attacks, adversaries continue to evolve their approach to be more dynamic by taking advantage of bespoke infrastructure such as bulletproof hosts or proxy networks to launch attacks," stated Richard Hummel, Senior Threat Intelligence Lead at Netscout. "The lifecycle of DDoS attack vectors reveals the persistence of adversaries to find and weaponise new methods of attack, while DNS water torture and carpet-bombing attacks have become more prevalent."
******
For more insights into the world of Cyber - check out the latest edition of Cyber Magazine and be sure to follow us on LinkedIn & Twitter.
Other magazines that may be of interest - Technology Magazine | AI Magazine.
Please also check out our upcoming event - Cloud and 5G LIVE on October 11 and 12 2023.
******
BizClik is a global provider of B2B digital media platforms that cover Executive Communities for CEOs, CFOs, CMOs, Sustainability leaders, Procurement & Supply Chain leaders, Technology & AI leaders, Cyber leaders, FinTech & InsurTech leaders as well as covering industries such as Manufacturing, Mining, Energy, EV, Construction, Healthcare and Food.
BizClik – based in London, Dubai, and New York – offers services such as content creation, advertising & sponsorship solutions, webinars & events.