Google puts US$20m into cybersecurity education sector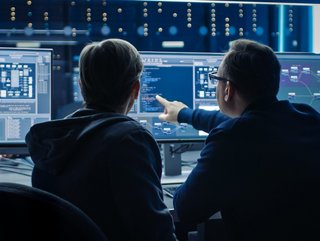 This funding aims to support the creation and expansion of cybersecurity clinics at 20 higher education institutions across the US
With this investment, the goal is to expand cybersecurity clinics across the US and provide students with valuable learning opportunities from the industry
As part of the company's support for cybersecurity clinics across the US, in June 2023, Google announced a US$20m commitment to expand cybersecurity clinics to give students more opportunities to learn, while keeping communities safe.
This funding aims to support the creation and expansion of cybersecurity clinics at 20 higher education institutions across the US. In addition, universities will benefit from employing their students to render cost-free services to local businesses.
Cybersecurity clinics intend to equip students with industry-specific experience, enhance local defensive capabilities and channel students towards a career in cybersecurity.
Funding from Google set to fully realise AI capabilities
This latest investment from Google hopes to advance experiential learning within the cybersecurity industry and prompt greater innovation, economic opportunities and national security.
The funds will be distributed in partnership with the Consortium of Cybersecurity Clinics, which counts Stillman College and the University of Texas system among its members. To help with current ongoing global threats to cybersecurity, Google wants to further support institutions in building a workforce with real-world experience.
The Consortium of Cybersecurity Clinics is an international network of university-based cybersecurity clinics and allies. They aim to help organisations build resilience against digital threats via education.
From this partnership, the goal is that critical US infrastructure like hospitals, non-profit organisations, schools and utilities, will be better protected from cyber attacks. Google will start accepting applications from October 2023 from those interested in having a cybersecurity clinic on their campus.
Google's latest funding move complements the growing global interest in people looking to start a career in cybersecurity, in addition to US policymakers seeking to fortify the country's cybersecurity workforce.
It also aligns with previous commitments from Google to strengthen cybersecurity workforces. In 2023 alone, the company announced a US$12m research partnership with New York universities, as well as announcing in May the addition of a cybersecurity certificate to its Google Career training programme.
In his statement speaking on the funding opportunities, Google CEO Sundar Pichai discussed how security is now at the centre of Google's operations, with AI helping to take efforts to the next level. The advances in AI help the company to predict email threats and identify videos that violate YouTube guidelines.
Pichai also stated that AI also has the power to change how security professionals conduct their jobs with better detection tools and ways to resolve threats.
"We see AI as one of the most critical technologies that will impact national security over the next decade," he continued.
"We're committed to working with all our partners on this important issue, and excited to help empower the next generation of cybersecurity professionals."