ICYMI: 2022 ransomware trends and Christmas cyber threats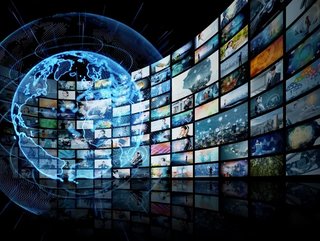 A week is a long time in cybersecurity, so here's a round-up of the Cyber Magazine articles that have been starting conversations around the world
Microsoft SQL Server attacks rise by 56% in 2022
Attacks using Microsoft SQL Servers increased by 56% in September 2022 compared to the same period last year. Perpetrators are still using a common attack employing SQL Server to attempt to gain access to corporate infrastructures. The technical details of one of these incidents were analysed in Kaspersky's new Managed Detection and Response report.
Read the full story here.
Jumpsec shares its 2022 ransomware trends
JUMPSEC threat intelligence analysts have gathered data using a mixture of manual investigation and automated bots to search or 'scrape' the public-facing domains of the ransomware threat actors and openly available information for ransomware victims. This is not limited to 'official' data, and is instead drawn from the breaches claimed by ransomware groups themselves – which often differs from those reported by victims.
Read the full story here.
Gen Z eager to disregard security for productivity
While a recent EY Human risk study shows younger employees are less concerned about cybersecurity on work devices than on personal ones, statistics from Kaspersky mobile quest [Dis]connected reveals another issue regarding corporate cybersecurity. According to anonymised data, people find it difficult to balance between cybersecurity rules and maintaining good relations with friends and colleagues.
Read the full story here.
Cyber threat severity rises during holidays says research
Security and data protection company Barracuda's analysis of cyber threats detected by its XDR platform through 2022 – with a special focus on the summer months – has revealed that while the volume of attacks dipped significantly between February to May, and again between July to September, the severity of each individual attack actually grew.
Read the full story here.
80% of companies have had to use their cyber insurance
Delinea, a provider of Privileged Access Management (PAM) solutions, today published a new report showing that cyber insurance not only has become ubiquitous, but more than half of companies that have leveraged their coverage have used it more than once. As a result, insurers are pulling back on covering what is most needed, with only about 30% of organisations saying their policy covers critical risks including ransomware, ransom negotiation, and decision on ransom payment.
Read the full story here.
ThreatQuotient launches 2022 cybersecurity automation report
ThreatQuotient, a security operations platform innovator, has released the State of Cybersecurity Automation Adoption in 2022. Based on survey results from 750 senior cybersecurity professionals at companies in the UK, US and Australia from a range of industries, this global research report examines the drivers and challenges for implementing cybersecurity automation in today's distributed enterprises.
Read the full story here.