ICYMI: Alibaba's new Singapore centre and lessons for lovers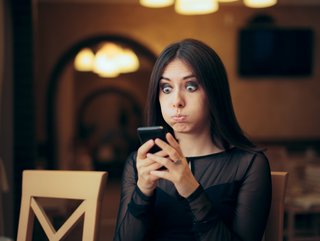 A week is a long time in cybersecurity, so here's a round-up of the Cyber Magazine articles that have been starting conversations around the world
Alibaba Cloud launches global push with new Singapore centre
Alibaba Cloud - the digital technology and data backbone of Alibaba Group - has unveiled its first international product innovation centre and partner management centre at the Alibaba Cloud Singapore Summit 2023. The new Product Innovation Centre will help develop market-specific solutions, and oversee the management of product upgrades based on ongoing global customer demands, says Alibaba. To better serve local customers' needs, the Partner Management Centre will look into local collaborations to deepen the sharing of leading technologies and domain expertise amongst partners.
Read the full story here.
Algorithm hunts down groups spreading violence and fake news
Researchers in Israel have developed a new algorithm to detect groups of anomalous users who might be spreading fake news or promoting violence. The Ben-Gurion University of the Negev findings were published in the January edition of peer-reviewed journal Neural Processing Letters. "Due to the increase in volume and sophistication of cyber-threats, the ability to detect a group of entities whose linkage is abnormal regarding the other network's edges, namely, the detection of anomalous communities, has become a necessity and a valuable field of research," wrote lead author Dr Michael Fire.
Read the full story here.
App users looking for love swipe right for cyber scam tips
Match Group, the parent company behind dating apps including Tinder and Plenty of Fish, is rolling out a global public awareness campaign to help consumers avoid cyber scammers while looking for love. Users across Tinder, Hinge, Match, Plenty of Fish, Meetic and OurTime will begin receiving messages alerting them to tips and common behaviours to watch out for to help identify potential scams. These tips were created with the help of law enforcement and financial exploitation experts and will start to be displayed to users around the world throughout the month of January via an in-app message in the Tinder and Meetic's apps, and notifications to users on Match, Hinge, Plenty of Fish, and OurTime.
Read the full story here.
Managers fear cyber attacks as employees return to workplace
More than three-quarters (77 per cent) of technology decision-makers across the United States and Canada believe their companies are likely to face a data breach within the next three years, according to survey results released today by global data and analytics company Adastra. The online survey was conducted by Forum Research in December and saw survey respondents rank data security as the biggest issue of concern in 2023 as companies continue to bolster their cybersecurity preparedness — 68 per cent of managers surveyed say their companies have a cybersecurity division and a further 18 per cent report they are in the process of creating one. Only six per cent of respondents reported having no cybersecurity division.
Read the full story here.