Navigating the ever-evolving cybersecurity landscape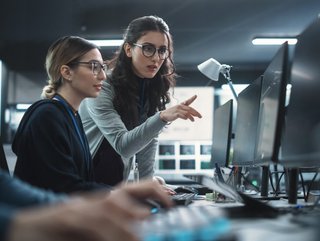 Cybersecurity professionals face an unprecedented threat landscape
ISC2 takes a look at the pressures and challenges surrounding cybersecurity professionals when safeguarding institutions and organisations worldwide
Cybersecurity professionals find themselves navigating a complex and ever-evolving cyber landscape, contending with challenges that have undoubtedly intensified since the COVID-19 pandemic, while simultaneously facing the repercussions of global economic pressures.
While facing emerging challenges with severe repercussions is not new for cybersecurity professionals, ISC2's 2023 Global Workforce Study indicates that a combination of economic instability, rapidly evolving technologies, fragmented regulations, and widening workforce and skills gaps are creating significant uncertainty in a crucial industry that has been tasked with safeguarding critical infrastructure and systems.
The workforce and skills gap have both growth
Cybersecurity professionals face an unprecedented threat landscape, with 75% of employees viewing the current threat landscape as the most challenging it has been in the past five years. Surprisingly, only 52% are confident that their organisations have the necessary tools and personnel in place to effectively respond to cyber incidents in the upcoming two to three years. Those with shortages and skills gaps, however, are more concerned about being able to keep their organisations secure.
Although the cybersecurity workforce has grown by 8.7% in the past year, the gap between the number of workers needed and the number available continues to widen, increasing by 12.6%. Despite its critical importance, the cybersecurity industry has not been immune to cutbacks, with 47% of cybersecurity professionals experiencing layoffs, budget cuts, or hiring freezes. 22% have faced layoffs directly, and 31% anticipate further cutbacks in the coming year.
The skills gap and staffing shortage problem
The cybersecurity industry continues to struggle with staffing shortages and skills gaps, posing a significant challenge to organisations' ability to defend themselves against cyberattacks.
The study found that a staggering 67% of respondents reported a shortage of cybersecurity staff needed to prevent and troubleshoot security issues. This shortage is further amplified by the fact that 92% of respondents report having skills gaps in their organisations, with cloud computing security, AI/ML, and Zero Trust implementation being the most common areas of concern.
These skills gaps are often worse than the overall staffing shortages, as indicated by the fact that 67% of those whose enterprises have both shortages in total staff and skills gaps say that skills gaps are often worse. This suggests that organisations are not only struggling to find qualified cybersecurity professionals but also lacking the expertise needed to effectively utilise the technologies they have in place.
Education and job satisfaction are crucial
While the study indicates a small decline in job satisfaction, it continues to remain overall at a high level. Currently, 70% of cybersecurity professionals express satisfaction with their jobs, reflecting a 4% decrease compared to the previous year. This decline appears largely attributed to cutbacks and layoffs, as revealed in the study, which indicates a substantial impact on job satisfaction stemming from increased workloads and a decline in employee trust.
Continuous education and training play a crucial part in reducing skills gaps. According to 58% of cybersecurity professionals, filling key skills gaps helps mitigate the negative impact of worker shortages. Those who consistently pursue training and education, and take advantage of certification reimbursement programs are better equipped to navigate periods of economic uncertainty.
An increase in demand for cloud, AI, and ML skills
The demand for AI/ML skills is on the rise, gaining significance among cybersecurity professionals. While it may not currently top the list of requirements from hiring managers, AI skills are increasingly being looked at as crucial by the average cybersecurity professional.
AI/ML skills now rank among the top five in-demand categories (28%), a notable shift from ISC2's 2022 study where they didn't even make the top ten and were positioned near the bottom. In the years ahead, there is potential for a surge in demand for these skills as AI matures and exerts influence across various aspects of cybersecurity threats and defence.
Along with AI/ML, cloud computing security also stands out as a critical skill, yet its availability is limited. According to cybersecurity professionals (non-hiring managers), cloud computing security is considered the most sought-after skill for career advancement (47%). This perception is validated by hiring managers, as, for the second consecutive year, cloud computing security (32%) remains the topmost desired skill among cybersecurity hiring managers in their search for recruits.
Preparing for the future of cybersecurity
Cybersecurity professionals are carefully evaluating the potential advantages and risks associated with emerging technologies, particularly the influence of AI. As both individuals and organisations approach AI, one thing becomes clear – whether one is investing in, regulating, or completely avoiding AI, being educated and gaining a deeper understanding of it is vital.
******
For more insights into the world of Cyber - check out the latest edition of Cyber Magazine and be sure to follow us on LinkedIn & Twitter.
Other magazines that may be of interest - Technology Magazine | AI Magazine.
Please also check out our upcoming event - Net Zero LIVE on 6 and 7 March 2024.
******
BizClik is a global provider of B2B digital media platforms that cover Executive Communities for CEOs, CFOs, CMOs, Sustainability leaders, Procurement & Supply Chain leaders, Technology & AI leaders, Cyber leaders, FinTech & InsurTech leaders as well as covering industries such as Manufacturing, Mining, Energy, EV, Construction, Healthcare and Food.
BizClik – based in London, Dubai, and New York – offers services such as content creation, advertising & sponsorship solutions, webinars & events.