The rapidly evolving threat landscape of 2024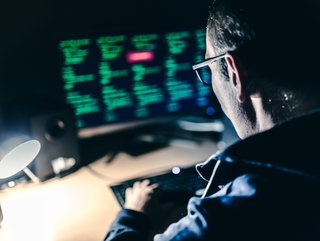 Industries need to embrace a cyber strategy that is constantly vigilant and adaptable to new threats
The Trellix Advanced Research Center has released its 2024 Threat Predictions report, highlighting emerging trends, tactics, and threats
In the last year the cybersecurity landscape has seen a dramatic transformation. The growing demand for effective, worldwide threat intelligence continues to intensify as geopolitical and economic developments create an increasingly complicated and uncertain world for both businesses and consumers.
With the development of new technology, malicious actors continue to adapt and new players and threats emerging across the globe – coupled with innovative methods of exploiting or deploying existing tactics and strategies.
Going forward, cybersecurity professionals must recognise that no organisation or individual is truly safe from cyber attacks and the urgency to monitor these rapidly evolving threats is becoming increasingly pressing.
Predictions for 2024
Ransomware remains an ongoing problem for organisations worldwide as these malware families grow in size and complexity, including through collaboration and partnerships with other threat actors through underground forums. Socially engineered tactics designed to manipulate and deceive individuals into compromising their devices or personal information are becoming increasingly sophisticated and targeted, making it more challenging for both victims and security tools to detect and identify them.
The researchers from the Trellix Advanced Research Center, have released their 2024 Threat Predictions report, compiled with their predictions for trends, tactics, and threats that organisations should be aware of as we approach the new year.
"The cyber landscape today is more complex than ever before," says John Fokker, Head of Threat Intelligence at Trellix Advanced Research Center. "Cybercriminals from ransomware families to nation-state actors are getting smarter, quicker, and more coordinated in retooling their tactics to follow new schemes — and we don't anticipate that changing in 2024."
"In order to break away from escalating attacks and start outsmarting and outmanoeuvring threat actors, all industries need to embrace a cyber strategy that is constantly vigilant, actionably comprehensible, and adaptable to new threats. That is how we can ensure a one-step lead over cybercriminals in the coming year."
What are we expecting to see in 2024?
When moving into 2024, Trellix considers the threat of artificial intelligence to be something which organisations should be wary of. One of the biggest concerns is the development of malicious large language models (LLMs), as these AI systems are trained on massive amounts of text data, can generate human-quality text, translate languages, and even write different kinds of creative content. While LLMs have many beneficial applications, they can also be used for malicious purposes, such as spreading misinformation, creating fake news, and conducting cyberattacks.
As well as this, a shift in threat actor behaviour is another area for businesses to be conscious of, as cybercriminals are constantly adapting their tactics and techniques to exploit new vulnerabilities and maximise their gains. As a result, organisations need to be aware of the latest trends to stay ahead of the curve and protect their systems and data.
When looking to the future, the ever-evolving landscape of cybersecurity means that new threats and attack methods are emerging constantly, therefore it is crucial for organisations and individuals alike to stay of these emerging threats in order to protect themselves and their systems.
******
For more insights into the world of Cyber - check out the latest edition of Cyber Magazine and be sure to follow us on LinkedIn & Twitter.
Other magazines that may be of interest - Technology Magazine | AI Magazine.
Please also check out our upcoming event - Sustainability LIVE Net Zero on 6 and 7 March 2024.
******
BizClik is a global provider of B2B digital media platforms that cover Executive Communities for CEOs, CFOs, CMOs, Sustainability leaders, Procurement & Supply Chain leaders, Technology & AI leaders, Cyber leaders, FinTech & InsurTech leaders as well as covering industries such as Manufacturing, Mining, Energy, EV, Construction, Healthcare and Food.
BizClik – based in London, Dubai, and New York – offers services such as content creation, advertising & sponsorship solutions, webinars & events.