Cengage Group acquires Infosec for cyber security education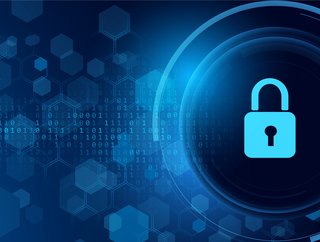 Cengage Group acquisition of Infosec aims to combine their online education programmes and expand training for IT security professionals
Global education technology company Cengage Group has completed its acquisition of Infosec, a leading provider of cybersecurity education and training, for US$191mn.
With this acquisition, Cengage Group will expand into the cybersecurity professional training market and meaningfully increase the size of its rapidly growing Workforce Skills business. Infosec joins ed2go as part of Cengage Group's Workforce Skills business.
"We're thrilled to join our colleagues at Cengage Group who share the same belief in the power and joy of learning and the ability to close the cyber skills gap through education," said Jack Koziol, Senior Vice President, General Manager and Founder of Infosec. "Benefitting from Cengage Group's global network, we will reach more cybersecurity professionals looking to grow their careers, while helping to keep businesses, governments and people safe from cyber threats."
An increasing need for cyber security professionals
The need for skilled and knowledgeable cybersecurity professionals is growing. Over an eight-year period tracked by Cybersecurity Ventures, the number of unfilled cybersecurity jobs grew by 350%, from one million positions in 2013 to 3.5 million in 2021.
Cybercrime, which is predicted to cost the world US$10.5tn annually by 2025, up from US$6tn in 2021, will continue generating a number of new jobs roughly equal to those being filled over the next 5 years. Cybersecurity Ventures predicts that women will represent 30% of the global cybersecurity workforce by 2025, and that will reach 35% by 2031.
Through its partnerships with hundreds of community colleges and universities, Cengage Group's Workforce Skills business provides online training and education so learners can gain the skills needed to be job ready or advance in their careers. As Cengage Group invests in its Workforce Skills business, which has grown rapidly since the pandemic began, the addition of Infosec will expand the company's reach in the employer training market.
"Infosec is a perfect addition to the Cengage Group portfolio," said Michael E. Hansen, CEO of Cengage Group. "As demand for workforce skills training explodes, together we'll be better positioned to deliver quality online learning for cybersecurity and other growing fields wherever students need – through academic institutions, employers or direct to consumer. With our ability to scale training across channels, we will help millions of learners gain the skills needed to move up in their careers and help close the cybersecurity skills gap."
Training cyber security professionals
Since its founding in 2004, Infosec has trained more than 100,000 cybersecurity professionals through Infosec Skills courses, and helped more than 5 million learners improve cybersecurity knowledge and safety at work and home with Infosec IQ training.
With Infosec Skills, cybersecurity and IT professionals have access to 1,400+ hands-on cybersecurity resources, with the option to upgrade to boot camp style, instructor-led training to prepare for certifications. With Infosec IQ, organisations will continue to benefit from thousands of security awareness resources for training employees about cyber threats, phishing scams and cyber safety.