Cyber security training platform Hoxhunt raises US$40mn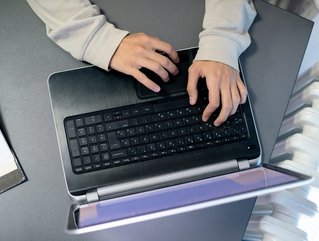 With the cyber threat to companies growing, cyber security training platform Hoxhunt has announced a new funding round, raising US$40mn
Hoxhunt, Finland's fastest-growing SaaS company according to Deloitte, has raised US$40mn in Series B funding.
Led by Level Equity Management, with participation from existing investor Icebreaker.vc, the company intends to use the funds for the development of its technology and accelerate growth in new markets, particularly North America.
Hoxhunt co-Founder and CEO, Mika Aalto, said:"Funding is all about timing. In February of 2020, Hoxhunt was experiencing fantastic growth and talks were heating up with many investors. Then the pandemic hit, and we decided to find an alternate route to growth and scale. We were selective about when and with whom we would partner, and under what conditions. We have been tested by a lot of factors beyond our control, and we've adapted like a scrappy startup should. Hoxhunt has proven we are built to last and we are going to take our security awareness mission to the next level."
Ensuring companies have the correct cyber security training
Cybercrime is projected to cost businesses US$10.5tn globally by 2025, up from US$3tn in 2015, according to Cybersecurity Ventures. As the Verizon Data Breach Investigations Report noted, the global shift to cloud computing has made breaches far more dangerous to larger ecosystems due to software supply chain vulnerabilities, like the catastrophic Log4J vulnerability.
The US government has responded with more cybersecurity compliance and reporting regulations. And businesses are responding with increased cybersecurity budgets: spending is projected to grow from US$262.4bn in 2022 to US$458.9bn in 2025, with tightening regulatory and insurance pressure driving higher expenditure on awareness.
"There is tremendous growth potential in the cybersecurity awareness category, which we at Level Equity Partners are thrilled to invest in again with Hoxhunt, who we see as best-in-class in terms of innovation, product design, and leadership. In just two years, the number of cybersecurity unicorn companies has jumped from 6 to over 50, but too few are security awareness vendors. Next-level security training represents a huge opportunity in terms of ROI and, more importantly, doing good for the world," said Sarah Sommer, co-Founder and Partner at Level Equity Management.
Changing employees behaviour to better security practices
Founded in 2016, Hoxhunt provides cyber security awareness training, which is an important step in companies defence. It protects organisations and their employees from the risk of cyberattacks, by adapting to each employee's skill level, the gamified platform empowers individuals with the tools and confidence to recognise and respond to attacks. The SaaS startup has developed a platform with millions of phishing simulations to teach employees how to detect possible threats. As the threat landscape evolves, so too must security training.
The 2022 Hoxhunt Behavioural Cybersecurity Statistics report analysed results from 1.6 million users' responses to 24.7 million phishing simulations and found that cybersecurity behaviour can, and does, change dramatically with good training.
According to the company, the training needs to be based on rewarding success, not failure, and the learning experience should be gamified and personalised to automatically adapt to individuals' skill level, language, and job function.