Cybersecurity company BlueVoyant sees record growth in 2021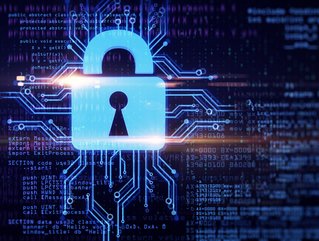 As the cyber landscape continues to grow, Cyber company BlueVoyant is entering 2022 with a triple-digit growth momentum and more than 700 global customers
BlueVoyant is a cybersecurity services company on a mission to defend organisations against sophisticated attackers/advanced threats.
The company has announced a record-setting 2021, with fast momentum entering 2022. It added 299 new customers, expanded its global footprint, and deepened its technological capabilities to better serve customers and defend them against cyberattacks.
BlueVoyant has grown annual recurring revenues at an average of 117% since 2018; additionally, its 2021 growth includes; its customer count increasing by more than 80%, with more than 700 customers globally in 30 countries worldwide, the number of employees increased by 130% and the number of partners more than doubled.
The company has also added presence in Hungary, Czech Republic, Poland, Belgium, Netherlands, Australia, Singapore, Sweden, Denmark, Switzerland and Germany. It expanded its existing footprint in the United Kingdom, Canada, and Latin America.
Delivering threat intelligence data to combat threats
The company delivers purpose-built cyber security services that defend business ecosystems of all sizes against today's threats by utilising large, real-time datasets with industry leading analytics, and technologies.
"BlueVoyant has had the best year of growth acceleration in our history," said Jim Rosenthal, CEO, BlueVoyant. "The reasons are clear: the cybersecurity landscape is increasingly complex, and companies must address both internal and external threats equally. Our platform is designed to offer companies the capabilities they may need in both these areas. Our growth is a reflection that the need is quite real, and demand will continue to grow."
Its threat intelligence data detects the most potent cybersecurity risks, while intuitive automations mitigate threats against attack surfaces.
Strengthening cyber security products through acquisitions
Founded in 2017 by former Fortune 500 and former government cyber officials, BlueVoyant is headquartered in New York City.
The company continues to win industry awards, including being named on the CRN 2021 Emerging Vendors List. It won the Microsoft Security 20/20 Top MDR team and Gartner recognised the value BlueVoyant brings to customers by calling it out as one of eight Digital Risk Protection companies mentioned globally.
During 2021, BlueVoyant made key acquisitions to strengthen its product lines. In July, the company acquired Marclay to expand its presence in the UK. In September, BlueVoyant acquired Concanon, a data analytics firm, to accelerate migration to and adoption of Splunk Cloud Platform. Then, in October, the 202 Group joined BlueVoyant to add supply chain illumination and non cyber risk capabilities to its external cyber risk assessments.
"BlueVoyant is a hyper-growth cybersecurity company, and that growth has accelerated in 2021 with our expanding distribution channel and alongside our enhanced sales and marketing team," said Paul 'PK' Kleinschnitz, chief commercial officer, BlueVoyant. "I am pleased with these results and thrilled that we are on a continued high growth trajectory in 2022 and beyond."