Cybersecurity an increasing global threat, WEF warns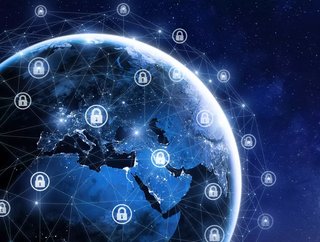 A new report from The World Economic Forum (WEF) has warned that cybersecurity risks will have a major impact on businesses over the next few years
Cybersecurity has been identified as a major short and medium-term threat to the world, adding to existing challenges posed by climate change and the coronavirus pandemic. 
This is according to the World Economic Forum (WEF) in 'The Global Risk Report.' The analysis was based on insights from nearly 1000 global experts and leaders who responded to the WEF's Global Risks Perception Survey (GRPS).
The pandemic has offered new opportunities for cyber-criminals to strike, with businesses forced to digitise and adopt new automation technologies rapidly. "Too often this has been built on the back of aging technology, which has led to supply chain disruption and greater exposure to cyber-attacks," said Carolina Klint, Risk Management Leader, Continental Europe, Marsh. 
Organisations need to tackle cyber threats 
Cross-border cyber attacks, misinformation and the growing inequality between those who have access to digital services and those who don't are among the most serious medium- and short-term risks facing governments and businesses, according to the WEF Global risks report 2022.
The WEF lists failure of cyber security as one of the top risks over the next two to five years, as threats such as ransomware and nation-state-backed attacks proliferate and organisations become more reliant on technology. According to the report malware increased by 358% in 2020, while ransomware increased by 435%, with a four-fold rise in the total cryptocurrency value received by ransomware addresses. 
Klint said: "As companies recover from the pandemic, they are rightly sharpening their focus on organisational resilience and ESG credentials. With cyber threats now growing faster than our ability to eradicate them permanently, it is clear that neither resilience nor governance are possible without credible and sophisticated cyber risk management plans. Similarly, organisations need to start understanding their space risks, particularly the risk to satellites on which we have become increasingly reliant, given the rise in geopolitical ambitions and tensions."
Building trust to ensure progression
To resolve these systemic issues, global leaders must adopt a coordinated multi-stakeholder response, even as room for cooperation narrows, the WEF said.
A lack of collaboration between countries was highlighted, with development of rules of behaviour in cyber space and best practices in security that can be shared across industries and economies being low priorities. It was noted by the WEF that world leaders should start focusing on initiatives around blockchain, quantum computing and AI.
"Unless we act to improve digital trust with intentional and persistent trust-building initiatives, the digital world will continue to drift towards fragmentation and the promise of one of the most dynamic eras of human progress may be lost," the report said.