How Akrose Labs protects online environments from attacks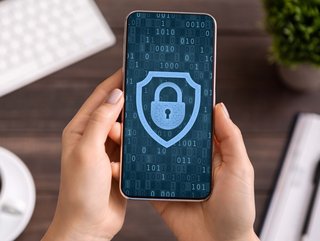 In a time of rising fraud attacks, Arkose Labs delivers long-term fraud prevention and account security by undermining the economic drivers behind attacks
Founded in 2017, Arkose Labs is a fraud prevention and account security company, on a mission is to create an online environment where all consumers are protected from malicious activity.
Arkose Labs analyses traffic against signs of malicious intent to distinguish automated and human attackers from good users. Its AI-powered platform combines risk assessments with dynamic attack response that undermines the ROI behind attacks while improving good user throughput.
Based in San Francisco, CA with offices in Brisbane, Australia, and London, UK, the company was honored as the 195th fastest growing company in the United States on the 2021 Inc. 5000 list.
"As a company, our goal is to eliminate fraud, not just mitigate it. We approach the problem by undermining the underlying financial incentives for fraudsters. It's a different approach than our competitors, and it's one we firmly believe in." said Kevin Gosschalk, CEO, Arkose Labs.
Increasing fraud attacks in 2021
The company has recently released new data on the latest online fraud trends, revealing record increases in attacks across multiple sectors. The 2022 State of Fraud and Account Security report reveals the top six fraud-fighting trends from 2021 and provides data that emphasizes no digital business is immune from attack.
"The increase in frequency and severity of fraud last year was higher in 2021 than any other year we've monitored, which is especially jarring considering how extraordinary 2020's numbers were," said Vanita Pandey, Chief Marketing Officer for Arkose Labs.
Login and fake account attacks increased 85% year-over-year and every fifth login attempt was an account takeover (ATO). Additionally, one in four new account registrations was fake, with fake accounts more than doubling (2.5x) in 2021 compared to the year prior. Credential stuffing also saw a sharp increase in 2021, accounting for 4% of traffic and 80% of login attacks.
The rise of virtual worlds such as the metaverse creates new attack opportunities for bad actors. Insights from the Arkose Labs' Global Network show scams, microtransaction abuse, and unfair play are top threats in a metaverse world. These companies experienced 80% more bot attacks and 40% more human attacks than other businesses.
Using intelligence and technology to stop fraudsters
Earlier this year the company announced that Brett Johnson, a former US Most Wanted cybercriminal, identity thief, and hacker, has joined the company as Chief Criminal Officer. Johnson stepped away from a life of cybercrime and now devotes his career to working with enterprises to help deter fraud.
In this role, Johnson will help shape intelligence-gathering strategies that result in unique and timely insights to help make fraud efforts less lucrative for bad actors.
"When you know what motivates fraudsters, you can stop them," said Johnson. "I see this opportunity as a '1+1 = 3' situation, combining more intelligence with world-class technology and a robust dataset to stop fraudsters. This approach identifies the threats already out there as well as threats that are coming down the pike; it's how we're going to disrupt the ROI models of even more fraudsters."