How does Mimecast take a new approach to email security?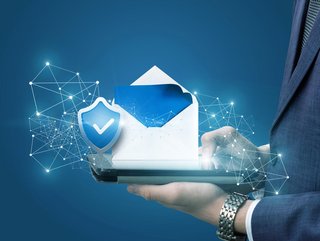 As cybercrime becomes a growing concern for governments and businesses alike, we take a look at how Mimecast is helping to reduce risks users face
Founded in 2003 in London by Peter Bauer and Neil Murray, Mimecast is focused on delivering relentless protection.
An expanding Software-as-a-Service company, it provides an online technology platform that improves the way companies manage important business communication and data.
Mimecast's mission is to reduce the risks users face from emails, and support in reducing the cost and complexity of protecting users by moving the workload to the cloud. The company develops proprietary cloud architecture to deliver comprehensive email security, service continuity, and archiving in a single subscription service.
Improving end-to-end threat protection
In the past, businesses focused only on protecting their critical assets and data. However, the hybrid working model has contributed to an increase in the number of connected devices and remote workers. This has led to a larger attack surface and a greater need to educate organisations and end-users about the importance of increased vigilance.
According to Mimecast's 2021 State of Email Security report threats have risen 64% over the course of the pandemic, and 70% of companies expect their business to be harmed by an email-borne attack.
Earlier this year, SentinelOne, an autonomous cybersecurity platform company, announced a new integrated solution with Mimecast designed to improve end-to-end threat protection, accelerate incident response, and minimise delays for security teams.
SentinelOne and Mimecast's integrated solutions strengthen and accelerates incident response capabilities across all security layers, including email, endpoints, and cloud.
"The speed and sophistication with which threat actors are attacking organizations has become staggering, and too often SOC teams are burdened with investigating security issues as opposed to solving them," said Yonni Shelmerdine, vice president, product management, SentinelOne. "The integrated solutions enable our customers to accelerate incident response and contain threats faster by automatically quarantining affected users in Mimecast. The solution ultimately reduces complexity, minimizes risk and decreases the demand on SOC teams."
Expanding into APAC
The company has recently accounted it is continuing its expansion in APAC by establishing an office in Singapore as a regional hub for focusing on South-East Asia. The company has also appointed Stanley Hsu as its Regional Vice President, to help improve the cybersecurity posture of organisations and supply chains, in this expansion in the APAC region.
In his new role, Hsu will report directly to Nick Lennon, Vice President APAC, Mimecast, and will be responsible for building teams to help drive product revenues, increase adoption of Mimecast's cloud-based solutions, and enhance customer success.
"Stanley Hsu joins us at a time when organisations are realising the significance of cybersecurity and making it a part of their boardroom discussions. With his extensive knowledge of the industry and the region, we believe he is in a strong position to guide customers to optimise their security infrastructure, help reduce risk and increase compliance," said Lennon.
Hsu has spent more than 25 years in the cybersecurity industry, holding sales and leadership positions in organisations such as EMC Software Group, McAfee, Darktrace and Illumio to name a few.