How SentinelOne helps companies take real-time cyber action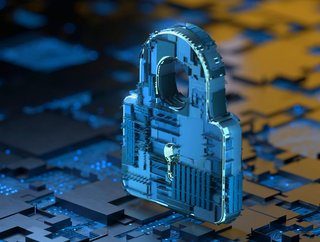 As the cyber security landscape constantly changes, we take a look at how SentinelOne is helping organisations detect malicious activity
Founded in 2013, SentinelOne is delivering autonomous security for the endpoint, datacentre and cloud environments to help organisations secure their assets with speed and simplicity.
The company unifies prevention, detection, response, remediation and forensics in a single platform powered by artificial intelligence (AI).
With SentinelOne, organisations can detect malicious behaviour across multiple vectors, eliminate threats with a fully-automated integrated response, and adapt their defences against advanced cyberattacks.
Recognised by Gartner in the Endpoint Protection Magic Quadrant as a Leader and with enterprise customers worldwide, SentinelOne has offices in Mountain View, Tel Aviv, and Tokyo.
SentinelOne was named the seventh fastest-growing company in North America in 2019, the fastest-growing in Silicon Valley, and was the only cybersecurity company recognised in the top 10 of the Deloitte Technology Fast 500. SentinelOne was also the only endpoint protection company on the Forbes AI 50 list, recognising the 50 most promising companies using AI as a core part of its business model and success.
Tackling ransomware attacks
SentinelOne and Arete Incident Response, a global cyber risk and digital investigation company, recently announced their long-term partnership has successfully resolved over 2,000 enterprise ransomware attacks worldwide.
"The costs of cybercrime are staggering – some estimates put the total global costs to businesses in 2021 at US$6tn, equivalent to the third largest GDP," said Joe Mann, CEO and Founder of Arete. "The most crucial aspect in limiting financial losses is speed – the faster our front line experts can detect and remediate damage, the less risk our customers face. No one provides speed like SentinelOne. The technology's ability to remove manual processes and deliver autonomous detection and response has been central to the exponential growth and success of our business."
Arete deploys SentinelOne's Singularity XDR platform and Storyline Active Response (STAR) technology in incident response cases. SentinelOne's AI-powered technology provides threat mitigation, remediation, and ransomware rollback capabilities – each delivered with minimal human effort. As a result, breached organisations working with Arete and SentinelOne are back to business 4x faster than industry standards.
Helping businesses unlock the power of data
Earlier this year SentinelOne launched DataSet, SentinelOne's data analytics solution.
Building upon the acquisition of Scalyr, DataSet expands beyond cybersecurity use cases delivering a limitless enterprise data platform for live data queries, analytics, insights, and retention.
SentinelOne's Singularity XDR platform was purpose-built to autonomously defend against security threats by addressing cybersecurity as a data problem.
"For cybersecurity to be effective, it must make split-second autonomous decisions because every millisecond matters. The way SentinelOne solves cybersecurity with data inspired us to apply our expertise beyond cybersecurity to a wide range of enterprise use cases," said Tomer Weingarten, CEO, SentinelOne.
DataSet is a cloud-native flexible enterprise data platform built for all types of data – live or historical, at petabyte scale. By eliminating data schema requirements from the ingestion process and index limitations from querying, DataSet can process 'massive' amounts of live data in real-time, delivering log management, data analytics, and alerting with unparalleled speed, performance, and efficiency – built on a security and privacy-first foundation.