Jesper Zerlang, CEO of LogPoint, provides industry insight
Jesper Zerlang, CEO of LogPoint, discusses his experience in the industry and how he is helping to grow a leading cybersecurity company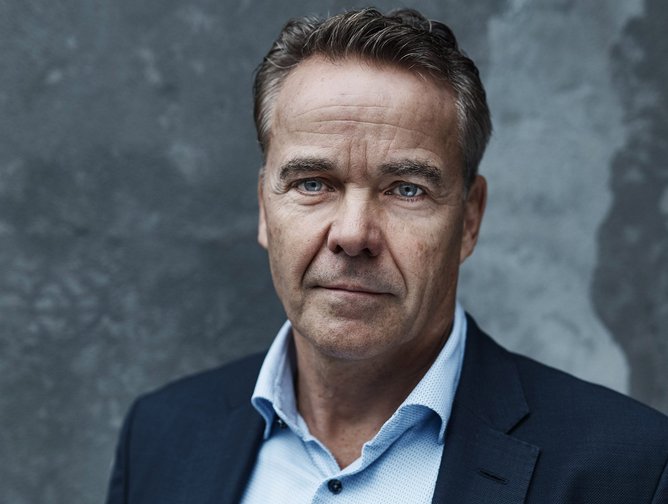 Jesper Zerlang is CEO of LogPoint, who are committed to creating the best SIEM in the world, enabling organisations to convert data into actionable intelligence: supporting cybersecurity, compliance, IT operations, and business analytics through SIEM, UEBA, SOAR, and SAP security and protection for other business-critical applications.
Headquartered in Copenhagen, Denmark, with offices across Europe, the USA, and Asia, LogPoint is a multinational, multicultural, inclusive cybersecurity company. They've earned them the trust of Airbus, Boeing, Konica Minolta, and more than 1,000 other corporations, as well as a place in Gartner's Magic Quadrant.
Can you tell us about your role and responsibilities?
I've been at the helm of LogPoint as CEO for 12 years. My remit requires me to have a 360-degree view of the business which is now in 11 countries spanning three continents with over 330 employees, so it can be challenging. It's also my job to make sure we remain 6-12 months ahead of the competition by anticipating where the market is going.
What is your point of difference as a business?
Our heritage lies in cybersecurity, whereas many of our competitors are or were data analytics companies. That provides us with a deep understanding of cybersecurity issues and the needs of cybersecurity professionals, enabling us to provide our customers with immediate out-of-the-box cybersecurity improving their defenses.
Another major differentiator is that we are the only non-US vendor in this space, so we can provide our European customers and elsewhere with a native focus on privacy and true data sovereignty. And because we're much more agile than our competitors, we tend to be a disruptor, taking new approaches, such as integrating key technologies like SIEM and SOAR, and exploring new pricing models.
Finally, we also focus on critical infrastructure and are the only EAL Level 3+ certified solution.
What technology are you most looking forward to using more of?
There's a worldwide deficit of two million cybersecurity experts, so we need to use technology smarter. We're now at an exciting stage where machine learning and AI are being used to tangibly automate security processes. This means tier-one data analysts who typically do a lot of the tedious repetitive tasks can now utilize their skills more productively. The analogy I use is that while a captain is still needed on an airplane, the flying is very much done by the autopilot, and that's where security is headed.
What has been your career highlight prior to your current role?
I've held management positions at Telia, Compaq, and Dell, but I think it was at Telia, the largest telco in the Nordics, that I discovered my passion for general management. Transforming the Danish branch into a profitable unit over 18 months took a lot of sleepless nights while I identified ways to halve costs and boost business, but it was a lot of fun. That was one of the most significant turnarounds I have orchestrated, and it resulted in the operation becoming EBITDA positive.
What has been your highlight in your current role?
Again, it's another transformation story. We took a local cybersecurity consultancy company based in Denmark and turned it into a worldwide success, but we still stayed true to our roots. We will always have our headquarters in Denmark. Still, We will continue to focus on expansion by, for example, growing our MSSP partner program and extending our US operation based in Boston. It's very much seen as one of our USPs that we are European-centric. The Nordics, UK, Germany, and France are prime markets for us, but building out that cyber capability across Europe and beyond is a very satisfying process.
What is your leadership style?
Despite living in the US for four years, I'm still typically Scandinavian in approach and favour situational leadership. I'm a big believer in delegating and trusting employees who can often achieve so much more than they think they can. I listen a lot and try to lead by example in the things I say and do, take the blame when things go wrong, and give credit when credit is due.
I'm also very passionate about what we do. Working in cybersecurity is not only interesting and rewarding but involves helping to solve real societal problems. We're protecting economies and information flows and even democracy. So, to me, it's essential that our employees see the greater good in what we do.
I also love a challenge. I joined Apple to go up against IBM in the 90's and got such a kick out of challenging status quo. We all need to realise we can make a difference, so whenever people say to me something's not possible, that's when we go to work.
What exciting plans do you have coming up as an organisation?
We're entering a new financing round with the intention of raising USD$75-100 million to fund our global expansion in the US and Asia Pac. We've also just introduced our new SaaS offering, converging SIEM, SOAR, UEBA, and SAP security into one platform. And we'll continue to lead the pack in cybersecurity.