SonicWall sees ransomware attacks increase 105% in 2021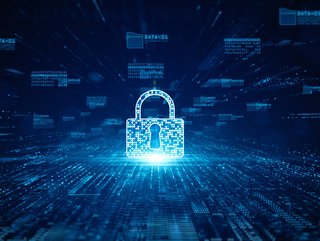 SonicWall has released a new report that identified a total of 442,151 never-before-seen malware variants in 2021, a 65% year-on-year increase
SonicWall, a provider of internet security solutions and appliances, has found that corporate IT teams were faced with a triple-digit (105%) growth in ransomware attacks last year to over 623mn.
The company recently released the 2022 SonicWall Cyber Threat Report which noted all monitored threats, cyberattacks and malicious digital assaults rose in 2021 including: ransomware, encrypted threats, IoT malware and cryptojacking.
"Cyberattacks become more attractive and potentially more disastrous as dependence on information technology increases," said SonicWall President and CEO Bill Conner. "Securing information in a boundless world is a near impossible and thankless job, especially as the boundaries of organisations are ever-expanding to limitless endpoints and networks."
Increasing cyberattacks every year
High-profile ransomware attacks impacted businesses, state and federal governments, schools, hospitals and even individuals. Attacks hit supply chains, causing widespread system downtime, economic loss and reputational damage. Following global trends, all industries faced large increases of ransomware volume, including government (+1,885%), healthcare (755%), education (152%) and retail (21%).
The study found that the frequency and variety of cyberattacks continue to expand every year, with an increasing cost to organisations worldwide.
"Attacks on networks rose to a fever pitch in 2021," said SonicWall Vice President of Platform Architecture Dmitriy Ayrapetov. "Ransomware, cryptojacking, vulnerably exploitation, phishing and other attacks continue to plague organizations around the world and overwhelm security teams. It's important to understand the breakdown of these attacks and why they continue to be successful, as well as the drivers and trends behind them."
New malware variants
SonicWall's patented Real-Time Deep Memory InspectionTM (RTDMI) technology identified a total of 442,151 never-before-seen malware variants in 2021, a 65% year-over-year increase and an average of 1,211 per day. In Q4, RTDMI found more never-before-seen malware variants than in any quarter since its introduction in 2018.
SonicWall Advanced Threat Protection (ATP) with RTDMI recently earned its fourth consecutive 'perfect score' in the ICSA Labs ATD testing for Q4 2021. ICSA Labs is an independent third party that tested SonicWall's solutions using never-before-seen malware samples, and over the course of the entire year (2021) SonicWall technology did not miss a single malware sample nor produced one false positive.