Stellar Cyber: Responding to threats through AI and ML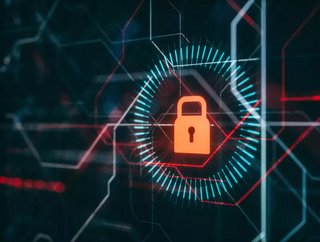 Innovator of Open XDR, we take a look at Stellar Cyber and how they aim to reduce enterprise risk with their platform
Stellar Cyber is the innovator of Open XDR – the only intelligent, next-gen security operations platform that provides high-speed, high-fidelity threat detection and response across the entire attack surface.
The world's first Open XDR platform, Stellar Cyber is an easy-to-use investigation and automated response platform, delivering a 360-degree view of your entire attack surface with readily-available, high-fidelity detections delivered through pre-built, tightly-integrated capabilities. 
Stellar Cyber reduces enterprise risk by the early and precise identification and remediation of all attack activities while cutting costs, retaining investments in existing tools and accelerating analyst productivity. The platform also provides deployment of sensors to fill any gap on-premise or in the cloud.
Creating a platform to solve data overload problems
The company was founded in 2015 by Aimei Wei, who was on a mission to transform security operations.
From working at companies like Cisco and Nortel, Aimei knew there was a cybersecurity data overload problem. She found that in most medium-to-large company's IT departments, analysts have too many consoles to monitor, too many alerts to respond to, and too much manual data correlation to spot complex attacks. 
She wanted to democratise cybersecurity solutions to eliminate that dilemma by bringing AI and machine learning to bear on the problem. She first invented a family of cybersecurity sensors suited for a variety of customer environments. Unlike most other cybersecurity sensors, these sensors index security metadata at ingestion, ensuring from the beginning that there is a means to normalise and enrich any data source to simplify making correlations.
This allows the platform's AI engine to quickly spot anomalies across the kill chain. Stellar Cyber's sensors deliver visibility across cloud, SaaS, applications, users, endpoints and network, and integration with all popular security tools ensures that no part of the security landscape is ignored. Stellar Cyber's patented XDR Kill Chain™ loop and Incident Management dramatically reduce risk while dramatically reducing costs.
A recognised leader and award-winning company 
Stellar Cyber most recently announced that it won the 2021 Pipeline Innovation Award for Innovation in Security. It was selected for this award on the strength of its unique "Everything Detection and Response" approach to cybersecurity.
"Our Open XDR platform stands out in awards competitions because it delivers better cyber defense outcomes more quickly than other solutions on the market," said Steve Garrison, vice president of marketing at Stellar Cyber. "We are delighted to be adding this award trophy to our collection."