Top 10: cyber security events across the globe in 2022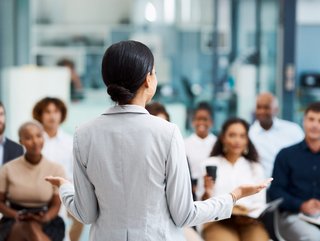 As more conferences are setting dates, after the pandemic halted in-person events, we take a look at 10 of the top cyber conferences taking place this year
The cyber security landscape is continuously changing, and this in turn means that businesses need to adapt to ensure their data safety. Conferences are a great way for leaders across the globe to share insights and best practices.
They also allow people the opportunity to network and speak to people in their field of work. We look at some of the top cyber security events in 2022.
10. Security500 Conference
Where: Washington, D.C., USA
When: November 14th 2022
This event is designed to provide security executives, government officials and leaders of industry with information on how to elevate their programmes while allowing attendees to share their strategies and solutions with other security industry executives.
The conference will include interactive panel discussions, presentations, networking opportunities and a keynote address.
9. International Cyber Expo
Where: London, United Kingdom
When: September 27th-28th 2022
The event will feature the latest cyber security updates from industry experts, new technology, products and solutions from leading international suppliers and allow attendees to network with like minded experts including Government, CISOs, CTOs and export leaders.
The event will also have a dedicated space to showcase products & services including Network Protection, Industrial Systems, Endpoint Security, Mobile Security, Identity & Access Management, Cloud Security, Threat Intelligence, Disaster Recovery and more.
8. DEF CON 2022
Where: Las Vegas
When: August 11th - 14th
DEFCON is the one world's longest running and largest hacking conferences. The event covers network hacking, protection and cyber crime. Emerging privacy strategies and technologies to protect and organise communications will be presented.
Hackers, corporate IT professionals, and government agencies all converge to absorb hacking research and test their skills in contests of hacking.
7. Cyber Security Asia
Where: Kuala Lumpur, Malaysia
When: August 15th - 16th 2022
At the upcoming Cyber Security Asia 2022 Conference experts will share the latest cyber innovation and strategies to help navigate organisation through cyber risks.
MySecurity Media will be hosting "The Top Women in Security ASEAN Region Awards" in conjunction with Cyber Security Asia on 15 August 2022. AWIS2022 has been established to recognise women who have advanced the security industry within the ten countries of the Association of Southeast Asia Nations (ASEAN).
6. Cybertech Global
Where: Dubai, United Arab Emirates
When: June 13th-14th 2022
Having started back in 2014, Cybertech holds industry-related events all around the globe. Cybertech Global UAE-Dubai conference and exhibition will feature the latest innovative solutions from dozens of companies and top-notch speakers - senior government officials, C-level executives, and industry trailblazers from around the world.
5. Black Hat 2022
Where: Las Vegas / virtual
When: August 6th – 11th 2022
In its 25th year, Black Hat USA 2022 will open with four days of training (August 6-11), followed by the two-day main conference (August 10-11) featuring Briefings, Arsenal, Business Hall.
Grown from a single annual conference to one of the most respected information security event series internationally, these multi-day events provide the security community with the latest cutting-edge research, developments, and trends.
4. Gartner Security & Risk Management Summit 2022
Where: National Harbor, Maryland
When: June 7th - 10th 2022
Experts at Gartner Security & Risk Management Summit 2022 will share valuable insights into key strategic imperatives, such as establishing an agile security programme, devolving risk ownership, and establishing a new simplified cybersecurity mesh architecture.
Attendees have the opportunity to connect with Gartner experts and industry-leading CISOs, security leaders and risk executives. Exchange ideas and experiences with others in similar roles or from similar organisations.
3. Infosecurity Europe
Where: London, United Kingdom
When: June 21st – 23rd 2022
Infosecurity Europe has been the event connecting the Infosec community, showcasing the latest tech, sharing insider insights and cultivating connections for over 25 years now.
The event delivers expertise and knowledge from celebrated cybersecurity experts, connecting practitioners with suppliers to find true solutions, and bringing together industry peers to network, share and ultimately, grow stronger and more resilient together.
2. RSA Conference
Where: San Francisco, USA
When: June 6th– 9th 2022
RSA Conference is a series of global events for the cybersecurity community where the security industry converges to discuss current and future concerns.
Over four days, participants will be able to gain access to experts and ideas that help enable individuals and companies to advance their cybersecurity posture and build stronger and smarter teams.
1. Cyber LIVE
Where: Tobacco Dock, London, The United Kingdom
When: 23rd - 24th June 2022
At Cyber LIVE, part of TECH LIVE LONDON, leading CISOs and CTOs will gather for a trend-setting conference to discuss the future of their industries. The event features inspiring keynotes and lively roundtables alongside fireside discussions and Q&A sessions from some of the world's largest companies and innovative start-ups.
The event incorporates four zones; Technology & AI LIVE, Cloud & 5G LIVE, Cyber LIVE and March8 LIVE.
The two-day hybrid event will be held on the 23rd and 24th of June 2022, in-person and broadcast live via Brella, our fully interactive virtual platform.
Join global business leaders and experts at Cyber LIVE, held at Tobacco Dock, London, 23-24 June 2022. Register to attend today! Click here to learn more