UK and Singapore vow to strengthen cybersecurity partnership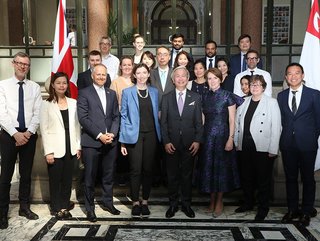 Singapore and the UK vowed to work together to combat cyber risk.
The UK and Singapore discussed bolstering cybersecurity, ransomware, Internet of Things, and cyber skills development at The UK-Singapore Cyber Dialogue
The UK and Singapore have strengthened their cyber partnership as they aim to combat cyber attacks and protect their citizens from ransomware.

The UK-Singapore Cyber Dialogue was held in London on 13 June 2023 to discuss cyber priorities for both countries. They explored opportunities to strengthen cyber cooperation, how they can align approaches towards the Internet of Things (IoT), cybersecurity, app security and cyber skills development.

This marks a significant milestone between the two nations. The meeting brought together high-ranking officials from multiple government departments and agencies to emphasise the significance of further strengthening existing close ties in cyber cooperation and collaboration. A joint area of focus was also mapping skills and competencies of cybersecurity professionals.
Cyber threat trends: cooperation to counter malicious activity
The dialogue was co-chaired by David Koh, Chief Executive of Singapore's Cyber Security Agency, and Will Middleton, Cyber Director in the UK's Foreign, Commonwealth and Development Office, bringing together high-ranking officials to discuss cyber priorities and deliverables. The National Cyber Security Centre also contributed to the discussion.
Both countries have discussed the cyber threat landscape, deterrence strategies, international cyber capacity building, international cyber policy issues including the UN, as well as the role of public-private partnerships in cybersecurity.

This international collaboration comes after The National Cyber Security Centre, alongside partners like the US, warned that Lockbit was the most deployed ransomware variant worldwide in 2022. Organisations of all sizes across a wide range of critical infrastructure sectors have faced serious disruptions as a result.
According to GovWare, the UK recognises Singapore as a partner to promote peaceful cyber activities. Speaking with GovWare in an interview, former UK Cyber Ambassador Henry Pearson said: "Singapore and the UK share a like-minded approach to cyber security issues with both countries experiencing exponential growth in technology start-ups combined with innovation and digital transformation in their core industries."
Advancing cyber resilience
These types of partnerships come in the wake of there being a great global desire to reduce the risk of cyber attacks worldwide. In particular, Veracode released its State of Software Public Sector 2023 report which confirmed security flaws in 82% of government applications, therefore suggesting a need for greater cyber safety. With this in mind, two countries recognising that they can benefit each other and share cyber resources will hopefully spark even more future collaborations.
Achi Lewis, Area VP EMEA for Absolute Software, commented: "It is great to see governments coming together to unite against the ever-prevailing cyber threat, which all too often causes disruption across both public and private organisations around the world.
"We have seen many attacks in recent times that provide examples of cyber criminals only becoming more sophisticated in their approach, highlighting an even bigger need to come together as one.
"Technology, such as self-healing technology, which can freeze and cut off vulnerable devices from a network and automatically update systems is one area that international collaboration can boost, and the sharing of technology and knowledge will help to build resilience for these tools."