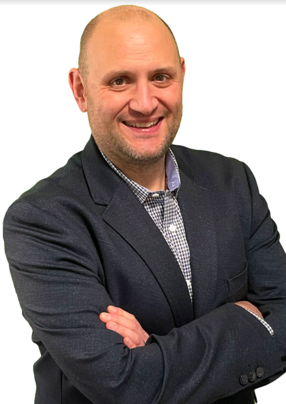 Anthony Foust
Global Chief Information Security Officer at Belron

Belron's Global Chief Information Security Officer, Anthony Foust, explains why his diverse background is beneficial and how this supports Belron
Tasked with overseeing the cyber security and privacy programme for Belron , Anthony Foust, Global Chief Information Security Officer, is driven by his passion to create change to generate business growth.
"I am definitely the person that you're going to bring into a company that needs to either disrupt something that's stagnating, bring about some new capabilities and functionalities, or build something new in that space overall. That's what I've been doing for Belron for the last two-and-a-half years in cybersecurity and privacy," explains Foust.
"The biggest challenge in all of that is really the people side of this and keeping them motivated, keeping their intrinsic desire to be part of a team, and grow with the organisation while being calm, steady, and composed," he adds.
At Belron, the Global Chief Information Security Officer is building a cyber programme for all the countries that Belron operates within.
"My role is to build a programme that unifies all the different Belron businesses on the cybersecurity and privacy front. I stepped into the role in March of 2020 after being the CISO and the Chief Architect for Safelite , which is a well-known brand within the United States and is part of the Belron family."
Foust has a rich and diverse background in a number of different technology-focused roles – such as Director of Innovative Technologies at United Therapeutics and Head of Information Technology at Bob Barker Company.
"There are two distinct advantages that I feel are important in my diverse background. I worked as a social worker for the state of Arizona as a child protective services investigator. So the human element and the empathy element are really important to me. My background in psychology, as well as a general interest in psychology and science, help this side, too. This has heavily influenced the view I have on the importance of people and how I work and interact with my colleagues, my stakeholders, and my team," says the CISO.
"A lot of people would describe me as having very high empathy, high emotional quotient and being easily able to read others. I'm very much more about reading the room than just hearing what they're saying," he continues. "Sometimes, IT leaders get stereotypically type-cast into the cold, hard, analytical engineer type of role – and people are probably not going to categorise me in that type of leadership."
The other advantage Foust outlines is the diverse perspective he has gained from working across a number of industries, including banking, retail, and biotechnology, over the years.
He notes: "That diversity alone gives you a much broader perspective and ability to see common threads between those industries, which in turns allows you to draw from experience or understand how important it is to an organisation."
Sharing his desire to continually learn and improve to ensure Belron operates safely, Foust concludes: "I've become even more interested in the development of privacy, the privacy field in general, particularly with the various countries beginning to ramp up their legislation and regulation in that space. I'm trying to stay ahead of that even more, because things are moving at such a fast pace in that field."
Read the full story HERE.
From an infrastructure perspective, 2U is actually in a really good state because we have a lot of infrastructure as code deployment builds, so have many security guardrails built into those CI/CD pipelines