Mobile security software demands grow as people protect data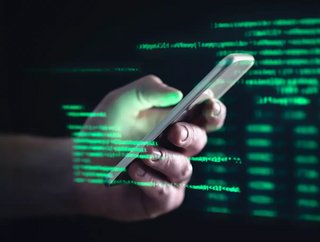 Technavio has said that the mobile security software market is expected to grow significantly in the coming years, as adoption of mobile devices increases
The increase in the dependency of customers on technology, as well as their adoption of mobile-based applications such as digital asset management and supply chain analytics, have resulted in a demand for more security solutions to protect their corporate and personal data, opening up new opportunities for the global mobile security market.
Technavio, a leading global technology research, and advisory company, expects the global mobile security software market to grow by $2.75 billion between 2020 and 2025, expanding at a CAGR of 9.68% during the forecast period.
Many factors are creating significant demand in the market, but the increasing incidence of cyberattacks is identified as the major factor driving the growth of the market. 
As technology transforms, so does the cyber threat 
Cyberattacks are becoming more advanced and sophisticated. Hackers are finding new ways of stealing information and disturbing both businesses and individuals. In addition, the rapid adoption of social media has further increased the number of cyberattacks worldwide. Many such security concerns are driving end-users in the market to adopt mobile security software, which is driving the growth.
In addition, the growing penetration of smartphones across the globe will offer immense growth opportunities.
Protecting personal data becomes a priority
Mobile technology has become a norm in our daily lives, serving a wide array of tasks including GPS, entertainment, storage, and more. While the functionalities of mobile phones are endless, the risks to our personal privacy are very real.
As we store more sensitive information on our mobile devices, maintaining the security of that data becomes more crucial. From personal photos and addresses to credit card info and phone numbers, hackers who gain access to our phones have more personal information available to them now than ever before.
Mobile attacks can be classified into four types, including OS attacks, app attacks, malware-related attacks, and communication-based attacks, such as those on Wi-Fi or Bluetooth.
When using mobile security, remembering to keep devices and software up to date is key. An update can remove bugs, enhance software security, and heighten the performance of the device. Failing to keep these up to date, can result in mobile malware and leave your device vulnerable to a cyberattack.