Top 10 ways that you can keep your personal data secure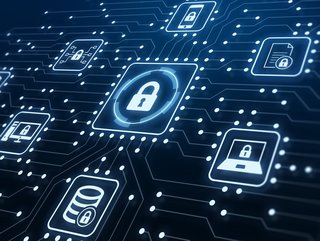 As technology increasingly becomes a big part of our daily lives, it's important to know how to keep your data safe, we take a look at 10 ways to do this
Laptops, computers, tablets and smartphones contain a lot of our business-critical data, personal information of customers, and also details of the online accounts that we access. It is essential that this data is available to us, but not available to unauthorised users. We take a look at 10 ways to help keep your data protected.


10. Log out of shared devices
Always make sure you log out of your online accounts when using any shared devices, even if this is at work or in the home of a trusted friend or family member.
To make it easier for us to log into accounts quickly, a lot of us use auto-fill data and "remember me" requests online. This means that your computer, tablet, or smartphone uses cached data to enter your usernames and passwords for you. Turning this feature off is a way of protecting private details.


9. Back up your data
Devices can get lost or stolen, which can lead to your personal information falling into the wrong hands. It's good practice to back up your data regularly using online storage systems such as iCloud, OneDrive and Google Drive, or an external hard drive.


8. Be careful what you click on
Links, pop-ups, and downloads can contain viruses and malware, so it is important to verify the source before clicking on any links. Phishing emails are known to use fear-inducing or enticing tactics to manipulate the victim into submitting sensitive information.


7. Avoid unknown sights
Cyber criminals create thousands of fake sites, often spoofs of a legitimate site, to spread malware, carry out spam campaigns and phishing attacks. According to Forbes, 'Google has registered 2,145,013 phishing sites as of Jan 17, 2021.'
Unknown websites might be a gateway to drive-by download attacks that aim to install malicious code on a victim's computer, via unintentional or auto-downloads. While configuring privacy settings, disable the auto-download function to avoid such attacks. Even while downloading trusted files or software, look out for unwanted add-ons or extensions being installed in the background.


6. Use messaging apps with end-to-end encryption
Messaging apps provide an easy-to-use way of keeping in touch with friends, family, and co-workers. However, when using them, it's essential to be aware of online privacy and security.
End-to-end encryption is the act of applying encryption to messages, and it ensures that your data is encrypted (kept secret) until it reaches an intended recipient. The message travels all the way from the sender to the recipient in encrypted form. For example, if a chat app offers end-to-end encryption, only you and the person you're chatting with will be able to read the contents of your messages.
5. Keep social media private
Privacy concerns have increasingly gained a broader public and political debate. Social media runs a significant portion of people's social lives. We use it to connect with far-flung friends and family, send quick messages to co-workers, and announce major (and minor) events in our lives.
People share birthdays, photos, interests, and hobbies, and even holiday locations. Social engineers may carry out targeted attacks by extracting such information about an individual from their digital footprint. Cybercriminals can also impersonate the profile of someone you know, to gain direct access to your information. It is important to regularly check if unknown devices are logged into your accounts.


4. Make sure software is up to date
To prevent known vulnerabilities from being exploited, all of this software must be kept up to date. This means installing patches released by the software developers to close security holes found in their products.


3. Use Secure Wi-Fi
Securing your Wi-Fi network and Wi-Fi access points/routers is crucial to keep your data secure. If your network is not secure, it is easy for people to access it and steal data from your devices.
Public Wi-Fi networks usually do not encrypt traffic, and that means anyone on the same network can try to snoop on your traffic. Avoid transmitting any sensitive data — logins, passwords, credit card data, and so forth — over public Wi-Fi, and use a VPN to encrypt your data and protect it.


2. Configure privacy settings
Privacy settings are a way of having some control over how organisations handle your personal information online. Often, default device privacy and browser settings are not configured to the user's advantage. To make devices more secure, customise advanced device privacy and browser settings. Block auto cookie and location tracking.


1. Use secure passwords
Passwords are an effective way to control access to your data, but often people find it hard to remember long and unique passwords. If you store your passwords somewhere safe, such as a password manager, then you won't have to remember them. This allows you to use unique, strong passwords for all your important accounts.