Google Cloud partner with BT to tackle cybersecurity threats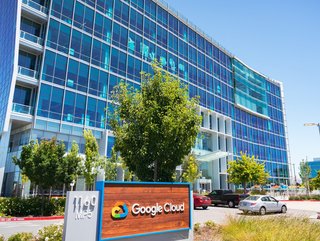 The partnership builds on BT Group and Google's existing relationship to house BT Group's data in Google Cloud to support its analytics and AI ambitions
Google Cloud and BT Group strengthen their existing partnership to continue protecting customers against cybersecurity threats and supporting AI ambitions
Google Cloud and BT Group announce that they are renewing their strategic partnership to support customers in tackling cybersecurity threats.
As part of the partnership, BT will become an official delivery partner of Google Chronicle and its Automatic Security Operations Framework (ASO). The ASO is a suite of cloud-native tools that allow for the pro-active management of cyber threats.
The partnership is aiming to build on BT Group and Google's existing relationship to house BT Group's data in Google Cloud to support its analytics and AI ambitions. The companies are also exploring the possibility of implementing Vertex AI and Mandiant software across its joint platforms in the future.
See other ways BT is committed to bolstering defence in the technology space here:
Building on an existing partnership to advance AI and cybersecurity
BT aims to leverage Google Cloud technology to reinforce its cybersecurity platforms and allow customers to identify and combat cyberattacks with increased vigilance and speed. Customers of BT across 180 countries will benefit from the implementation of the ASO, including peta-byte scale threat detection, data warehousing and real-time analytics.
With a team of 3,000 security professionals, BT works with the security industry's leading vendors to provide managed security solutions to private and public sector organisations around the world.
Underpinned by Chronicle's peta-byte scale detection, a data lake powered by Google Cloud's data and analytics platform BigQuery and compelling analytics via Looker, the solution decreases the time to detect and respond to threats - which is essential in the face of the increasing volume and complexity of cyberattacks.
With a significant increase in overall cyber risks worldwide, including phishing attacks, it is crucial that businesses are supported in their cyber landscape. Through this partnership, customers of BT and Google will benefit by gaining technological capabilities from Google Chronicle. In addition, they will be supported by experts from BT's Security Advisory Services team who leverage BT's deep experience in security operations and integration to help organisations ensure that they have optimised their security architecture.
"Combining Google Chronicle's capabilities with BT's view of global networks and experience of providing managed security services is a really exciting prospect. The ASO solution will help our customers to rapidly identify risks and automatically enhance their cyber defences—providing the speed that's essential to combating cyber-attacks," says Tris Morgan, Managing Director of Security at BT.
"It represents the first step in our partnership with Google Cloud on cybersecurity, with both companies committed to providing new innovations and solutions that help organisations stay ahead of an increasingly threatening cyber threat landscape," he continues.
A need to be proactive with cyber threats
The partnership builds on BT Group and Google's existing relationship to house BT Group's data in Google Cloud to support its analytics and AI ambitions.
In the midst of cybercriminals becoming more sophisticated in their hacking methods, the need for businesses to be more proactive is incredibly important. AI is being increasingly adopted by cybersecurity teams as it is able to better anticipate and prevent cyberattacks before they become detrimental to businesses.
AI tools are also able to analyse large amounts of data, identify patterns and make intelligent decisions in real time. In line with this, BT is working with Google Cloud to trial Google's Vertex AI and Duet AI capabilities.
Both companies will also seek to incorporate solutions from Mandiant, a market leader in threat intelligence solutions acquired by Google in 2022, as an additional aspect of the partnership.
"Our partnership brings the best of BT's experience in deploying big data-based security platforms with Google Cloud's innovative security capabilities to help our multinational customers transform their approaches to cyber risk management in the face of a rapidly changing threat landscape," says Magali Bohn, Global Director of Partnerships & Channels at Google Cloud Security.
******
For more insights into the world of Cyber - check out the latest edition of Cyber Magazine and be sure to follow us on LinkedIn & Twitter.
Other magazines that may be of interest - Technology Magazine | AI Magazine.
Please also check out our upcoming event - Cloud and 5G LIVE on October 11 and 12 2023.
******
BizClik is a global provider of B2B digital media platforms that cover Executive Communities for CEOs, CFOs, CMOs, Sustainability leaders, Procurement & Supply Chain leaders, Technology & AI leaders, Cyber leaders, FinTech & InsurTech leaders as well as covering industries such as Manufacturing, Mining, Energy, EV, Construction, Healthcare and Food.
BizClik – based in London, Dubai, and New York – offers services such as content creation, advertising & sponsorship solutions, webinars & events.