Avast report sees cyberthreat risks reach three-year high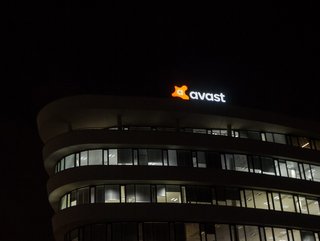 Avast's Q2 Threat Report showed a significant increase in overall cyber risks
Phishing and scams account for three quarters of desktop detections, according to Avast's latest cybersecurity report for Q2 2023
A report conducted by Avast, a leader in digital security and privacy and brand of Gen, shows that phishing and scams focused on human manipulation account for more than 75% of all desktop detections.
The company's Q2 Threat Report showed a significant increase in overall cyber risks, with an increase of 24% in unique attacks blocked over the previous period, the highest risk seen in three years.
Research shows the rise of scams
Scams of all types continue to increase, the research found, now accounting for over three-quarters of all detections. From April-June alone, Avast researchers uncovered a range of prolific scams ranging from dating hoaxes to fraudulent donation sites to deceptive advertising to thousands of new phishing emails. The methods may vary, but the end goal remains the same: to deceive unsuspecting individuals into revealing sensitive information or parting with their hard-earned money.
Phishing – requests for information seemingly from a well-known and trusted entity such as a bank or a government agency – accounted for 25% of all threats in Q2 of 2023. They prey on human instincts of trust and create a sense of urgency, compelling victims to divulge confidential information or engage in financial transactions under false pretences.
Furthermore, the adoption of smishing – phishing through SMS – has capitalised on the high open rates and innate trust individuals place in text messages.
There are also indicators of future trends on mobile, Avast's report found, such as cybercriminals using AI to craft nearly perfect imitations of legitimate communication, making it increasingly difficult for individuals to differentiate between what is real and what isn't.
"Our findings signify a marked shift in the cybersecurity landscape," said Jakub Kroustek, Avast Malware Research Director. "Not only are the number of threats some of the highest on record, but malicious actors are also turning more to psychological manipulation more often than traditional techniques of malware attacks. This results in the need for our security to adapt but also the need for people to better understand scams and educate themselves as an additional layer of defence."
******
For more insights into the world of Cyber - check out the latest edition of Cyber Magazine and be sure to follow us on LinkedIn & Twitter.
Other magazines that may be of interest - Technology Magazine | AI Magazine.
Please also check out our upcoming event - Cloud and 5G LIVE on October 11 and 12 2023.
******
BizClik is a global provider of B2B digital media platforms that cover Executive Communities for CEOs, CFOs, CMOs, Sustainability leaders, Procurement & Supply Chain leaders, Technology & AI leaders, Cyber leaders, FinTech & InsurTech leaders as well as covering industries such as Manufacturing, Mining, Energy, EV, Construction, Healthcare and Food.
BizClik – based in London, Dubai, and New York – offers services such as content creation, advertising & sponsorship solutions, webinars & events.