PSNI data breach: Continued concerns over employee safety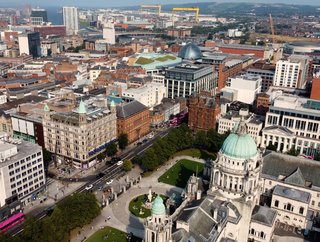 A data breach of this scale that impacts those working in essential services comes in the midst of huge safety concerns from within the industry
With 10,000 Police Service of Northern Ireland officers & staff seeing their details leaked online, safety concerns are raised after a breach of this scale
Officers and staff members in the Police Service of Northern Ireland (PSNI) have been left vulnerable in the wake of a huge data breach, with the personal details of 10,000 employees published online for several hours at the start of August 2023.
Surnames, initials, rank or grade, work location and department were all compromised.
In addition, a recent theft of a police-issued laptop and documents in July 2023 also saw personal details of hundreds of police officers and staff stolen. Significantly, these members of staff were not informed of the security breach for almost a month, according to Sky News.
When cyberattacks and data leaks impact the workforce: Concerns for employee safety raised
Studies conducted throughout 2023 that have analysed UK and worldwide data breaches have shown that, despite increasingly strict cybersecurity regulations and fines, lacking data security is putting the data of millions of individuals at risk - at significant cost to organisations.
A data breach of this scale that impacts those working in essential services comes in the midst of huge safety concerns from within the industry. Business leaders and company surveys have consistently alluded to an impending "cyber crisis" as a result of a growing skills gap concerning cybersecurity and data protection, limited industry knowledge and corporate complacency.
According to PSNI, this private information was made public by mistake for several hours before being taken down. information on how officers and members of staff can protect their security has been provided to them.
Chief Constable of the Police Service of Northern Ireland Simon Byrne has said that there are concerns that the leaked information could be used to "intimidate or target officers and staff" and worried that the names on the list could be used to generate "fear and uncertainty."
This also comes after the terror threat level in Northern Ireland was raised to severe in March 2023 after an attack on a senior police officer.
The importance of protecting valuable data from 'bad actors'
The data breach occurred at almost the same time as the hack on the UK Electoral Commission, which revealed cyber criminals had managed to hack its systems and expose the data of millions of voters.
A string of attacks happening in this way against key workers and essential services is an example of increased attacks on key businesses and speaks to wider concerns about threats to digital security systems.
It also acts as a reminder to all types of businesses and organisations to ensure that they have appropriate cybersecurity measures in place, or have adequately trained their members of staff to deal with a complex attack.
A recent report conducted by Swimlane confirmed a misalignment between cyber executives and security analysts with fewer alerts handled than believed.
Revealed was a lack of executive knowledge and an ever-widening skills gap that is placing a burden on security teams to prevent business-ending breaches. It calls for greater knowledge to be shared within the workplace to better understand digital systems in order to combat cyber threats.
******
For more insights into the world of Cyber - check out the latest edition of Cyber Magazine and be sure to follow us on LinkedIn & Twitter.
Other magazines that may be of interest - Technology Magazine | AI Magazine.
Please also check out our upcoming event - Cloud and 5G LIVE on October 11 and 12 2023.
******
BizClik is a global provider of B2B digital media platforms that cover Executive Communities for CEOs, CFOs, CMOs, Sustainability leaders, Procurement & Supply Chain leaders, Technology & AI leaders, Cyber leaders, FinTech & InsurTech leaders as well as covering industries such as Manufacturing, Mining, Energy, EV, Construction, Healthcare and Food.
BizClik – based in London, Dubai, and New York – offers services such as content creation, advertising & sponsorship solutions, webinars & events.