BlackBerry: Enhancing cybersecurity practice with Cylance AI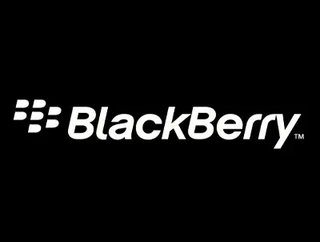 Cylance was purchased by BlackBerry in 2018 for US$1.4bn, with the company hoping that Cylance's technology would successfully add AI capabilities to its existing software products
BlackBerry, now a leading cybersecurity provider, showcases its AI-driven strategy that aids businesses in securing devices and preventing cyber threats
Phone operator turned software company, BlackBerry appears to have mastered the art of reinvention with its business transformation strategy.
Connecting more than 500 million mobile, desktop and Internet of Things (IoT) endpoint devices, as well as software used in 235 million vehicles, the company considers itself a leading provider of intelligent endpoint security solutions.
In 2017, the company changed its focus to providing enabling technologies to ensure the safety and security of the devices and systems that businesses rely on. As a result, BlackBerry now secures 96% of the cyber threat landscape and in 2021 prevented more than 165 million cyberattacks.
BlackBerry Cybersecurity: Driven by Cylance AI
BlackBerry is a Canadian software company that specialises in cybersecurity. Founded in 1984, it originally developed the BlackBerry brand of interactive pagers, smartphones and tablets. However, in 2016, it transitioned to become a cybersecurity enterprise software and services company under CEO John S. Chen.
Its products are now used by various businesses, car manufacturers and government agencies to prevent hacking and ransomware attacks with systems such as BlackBerry Cylance, a QNX real-time operating system and BlackBerry Enterprise Server, to name a few.
Cylance was purchased by BlackBerry in 2018 for US$1.4bn, with the company hoping that Cylance's technology would successfully add AI capabilities to its existing software products. All in all, BlackBerry Cyber Suite works to provide complete security by preventing breaches and safeguarding against sophisticated threats with advanced AI.
In April 2023, BlackBerry announced updates to the Cylance AI product line-up to reduce alert fatigue and offer faster incident response and expanded cloud defence coverage. The products also aim to make organisations' zero trust access (ZTA) adoption easy through turnkey support.
These offerings include: CylanceENDPOINT, CylanceEDGE, CylanceINTELLIGENCE, CylanceGUARD and BlackBerry UEM.
They are designed to prevent and detect cyber threats with minimal human intervention - a type of cybersecurity measure that has been hailed as important in an evolving and increasingly hybrid/remote digital workplace. Additionally, its cloud-native Zero Trust Access (ZTA) strives to be suitable for all types of organisations - ultimately ensuring better workforce productivity as well as tighter security.
Cybersecurity consulting services drive active business change
AI is already working well within the cybersecurity space and has the potential to increase effectiveness in combating malicious threats and data breaches.
During a time of increased cyber fraud in line with AI use, and cyberattacks and identity fraud having intensified in both scale and sophistication, it is important that organisations continue to put 'AI-for-good' strategies in place.
BlackBerry's cyber services seek to help businesses understand who their threat actors are and offer insights to best stop them. The company's mission is to partner with all types of organisations to best defend their security interests and enable hybrid workforces while reducing complexity as much as possible.
Its consulting services evaluate businesses and possible needs, including gaps in cybersecurity measures, before recommending next steps for the organisation. It works to assess infrastructure vulnerabilities, device or configuration, using a wide range of penetration testing, social engineering techniques and physical security assessments.
It embraces a comprehensive approach that combines real-time threat intelligence, global endpoint data and advanced AI algorithms. As a result, defenders can continuously learn from the ever-evolving threat landscape and enhance their ability to protect against bad actors.
The company protects tens of millions of endpoints, which it then feeds to a cloud-based global threat intelligence, which is constantly learning and gaining a global perspective.
Despite a harsh rebrand, BlackBerry may not be at the forefront of the technology revolution - but its good exposure in AI and IoT markets indicate an appetite to stay ahead in digital transformation.
******
For more insights into the world of Cyber - check out the latest edition of Cyber Magazine and be sure to follow us on LinkedIn & Twitter.
Other magazines that may be of interest - Technology Magazine | AI Magazine.
Please also check out our upcoming event - Cloud and 5G LIVE on October 11 and 12 2023.
******
BizClik is a global provider of B2B digital media platforms that cover Executive Communities for CEOs, CFOs, CMOs, Sustainability leaders, Procurement & Supply Chain leaders, Technology & AI leaders, Cyber leaders, FinTech & InsurTech leaders as well as covering industries such as Manufacturing, Mining, Energy, EV, Construction, Healthcare and Food.
BizClik – based in London, Dubai, and New York – offers services such as content creation, advertising & sponsorship solutions, webinars & events.