Beyond Identity passkey adoption tool offers better security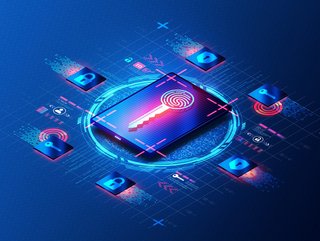 The Passkey Journey is a free GDPR-compliant tool that is designed to help development and user experience (UX) teams understand, plan and optimise different end user authentication experiences
Beyond Identity has launched The Passkey Journey to offer accelerated passkey deployment and work to protect valuable digital data from cyber crime
Beyond Identity, a leader in phishing-resistant multi-factor authentication (MFA) has launched its new tool, The Passkey Journey, which aims to provide advanced insights to accelerate passkey deployment and optimise user experience.
The Passkey Journey is a free GDPR-compliant tool that is designed to help development and user experience (UX) teams understand, plan and optimise different end user authentication experiences.
It aims to solve key challenges around passkey adoption and offers much needed clarity into the pain of UX inconsistencies across browsers and devices with just a few lines of code. This solution considers another way for users to protect their data in the midst of a global rise in cyberattacks.
Offering more secure methods of authentication
Passkeys are a secure and easy-to-use authentication alternative to passwords that enable users to use biometrics like fingerprints of facial identification or a PIN. Built on FIDO standards, passkeys are asymmetric key pairs tied to a user account and a registered website or app.
Biometrics are increasingly becoming a more secure way of protecting valuable information. According to Verizon's 2022 Data Breach Investigations Report, stolen password credentials were involved in 61% of all company data breaches last year. It also highlighted that bots were capable of attempting over 100 billion password combinations per second, with the average eight-character password cracked in as little as 12 minutes.
A user's ability to use passkeys depends on the browser and device that they are on and if they support the WebAuthn protocol. Beyond Identity has highlighted how the complexity of browser support for passkeys has created blind spots for development teams in terms of UX impact, implementation lift and passkey deployment strategy.
Its offering, The Passkey Journey, provides a short JavaScript snippet that, when integrated into a website, analyses visitors' browsers and devices to determine WebAuthn support and provides a dynamic report of the user base's ability to use passkeys.
With this offering, developers, product managers, UX designers and product security engineers will have access to a detailed breakdown of the percentage of website visitors that can use passkeys with biometrics, with only security keys, or cannot use passkeys at all.
The company has also provided deployment recommendations to optimise the rollout of passkeys, close the technical gap and enable more users to use passkeys.
Teams should be able to have a free and transformative tool that offers greater visibility into user bases' passkey readiness. They will also have information at their fingertips to design passkeys more quickly, accurately forecast UX impact and integrate passkeys with greater confidence and speed.
"Passkeys present a pivotal moment in authentication, offering a frictionless and secure answer to the persistent challenges of user authentication. But with platforms quickly evolving, development teams face the challenge of solving for inconsistent user experiences across browsers and devices," said Jasson Casey, CTO of Beyond Identity.
"We're excited to present a simple tool that can help teams quickly understand their users' ability to use passkeys for authentication and make informed decisions around deployment."
******
For more insights into the world of Cyber - check out the latest edition of Cyber Magazine and be sure to follow us on LinkedIn & Twitter.
Other magazines that may be of interest - Technology Magazine | AI Magazine.
Please also check out our upcoming event - Cloud and 5G LIVE on October 11 and 12 2023.
******
BizClik is a global provider of B2B digital media platforms that cover Executive Communities for CEOs, CFOs, CMOs, Sustainability leaders, Procurement & Supply Chain leaders, Technology & AI leaders, Cyber leaders, FinTech & InsurTech leaders as well as covering industries such as Manufacturing, Mining, Energy, EV, Construction, Healthcare and Food.
BizClik – based in London, Dubai, and New York – offers services such as content creation, advertising & sponsorship solutions, webinars & events.