ICYMI: Hacker groups attack UK and bosses fear an inside job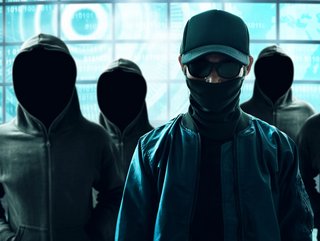 A week is a long time in cybersecurity, so here's a round-up of the Cyber Magazine articles that have been starting conversations around the world
GCHQ says UK under attack from groups in Russia and Iran
The UK's National Cyber Security Centre (NCSC) has warned of the threat from targeted spear-phishing campaigns against organisations and individuals carried out by cyber groups working out of Russia and Iran. GCHQ's NCSC advisory shared details about the techniques and tactics used by the attackers and mitigation advice to combat the continuing threat.
Read the full story here.
One in five business leaders fear cybersecurity "inside job"
Mistakes made by staff leading to cybersecurity breaches are feared almost as much as genuine attacks by hackers, according to new research, which also revealed that more than one in five leaders worry an employee may carry out a malicious insider attack. The survey by EisnerAmper's Outsourced IT Services practice, found that 71% of respondents worry about accidental internal staff error as one of the top threats facing their companies, while concern about outside hackers was reported as a top threat by 75%. An additional 23% said they worry about malicious intent by an employee, say researchers.
Read the full story here.
Testing time for British intelligence search for girl power
British intelligence and security organisation GCHQ will test thousands of schoolgirls this weekend in a competition designed to find the next cybersecurity champions and help balance the industry's gender gap. Organised by GCHQ's National Cyber Security Centre (NCSC), the CyberFirst Girls Competition is set to take place at 13 venues across the UK this Saturday, with the top-performing team in each region crowned the local champion. The competition is open to girls aged 12 to 13 who will work in teams to solve cyber-related puzzles related to cryptography, artificial intelligence, and logic.
Read the full story here.
Top 10 open-source intelligence platforms for amateur spies
Open-source intelligence (OSINT) has become an increasingly valuable tool for organisations, businesses, and individuals like us who want to know what's happening. With the vast amount of online information, knowing where to start and how to make sense of it all can be difficult. OSINT provides a way to collect and analyse publicly available data, which can then be used to make informed decisions or satisfy your curiosity.
Read the full story here.