ICYMI: Spoofing plane dangers and "terrorism on steroids"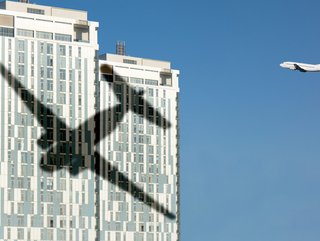 A week is a long time in cybersecurity, so here's a round-up of the Cyber Magazine articles that have been starting conversations around the world
Private and public sectors join forces to track cyber gangs
Cybercriminals are to be tracked by a new initiative launched by the World Economic Forum to map criminal activities and identify opportunities for public and private sector responses that can be taken alongside law enforcement agencies. The Cybercrime Atlas initiative will provide a platform for leading cybercrime investigators, national and international law enforcement agencies, and global businesses to share knowledge, generate policy recommendations and identify opportunities for coordinated action to fight cyber threats.
Read the full story here.
Wib joins SecureIT to accelerate API security across Nordics
Cybersecurity startup and API security pioneer Wib has announced a strategic partnership with Iceland's SecureIT, a leading provider of cybersecurity compliance, consulting, and managed services. The collaboration aims to accelerate Wib's go-to-market momentum across the Nordics region. Following its launch and US$16 million funding, Wib is investing in building an international channel ecosystem of specialist cybersecurity partners. The partnership with SecureIT gives access to Wib's API security platform and recently launched API pentesting-as-a-service (PTaaS) capabilities.
Read the full story here.
Global businesses not prepared for "terrorism on steroids"
The Russian invasion of Ukraine has not only tragically upended the lives of countless people in a sovereign nation but is also causing geopolitical shockwaves that will reverberate for the foreseeable future, according to a new report which highlights global IT and security professionals' sentiment on cyberwarfare. Asset visibility and security company Armis' State of Cyberwarfare and Trends Report: 2022-2023 shares sentiment from more than 6,000 global respondents across multiple industries, including healthcare, critical infrastructure, retail, supply chain and logistics, and more.
Read the full story here.
Planes, ships and automobiles under attack from "spoofers"
The growing number of cyberattacks against cars is fueling fears that vehicles and industrial operational technology (OT) are being targeted and must be defended against criminal attempts to seize control of enterprise equipment, including cars, ships and even aircraft. The findings emerged in a new research report published by global technology research and advisory firm Information Services Group. The 2022 ISG Provider Lens global Manufacturing Security Solutions report finds that cybersecurity has become a high priority for companies in manufacturing, automotive, life sciences and other industries amid recent cyberattacks against manufacturing facilities and connected vehicles. The urgent need to modernise or replace legacy systems, along with a shortage of skilled cybersecurity engineers, is fueling the growth of solution and outsourcing providers.
Read the full story here.
FBI turns tables on hackers in ransomware "cyber stakeout"
The United States Justice Department announced yesterday it has successfully disrupted a global ransomware group known as Hive, which has claimed over 1,500 victims in more than 80 countries. The group, which has targeted hospitals, school districts, financial firms, and critical infrastructure, has been under investigation by the FBI since July 2022. In a coordinated effort with German and Dutch law enforcement agencies, the FBI was able to infiltrate Hive's computer networks, capture its decryption keys, and offer them to victims worldwide. This prevented victims from having to pay the US$130 million in ransom Hive had demanded.
Read the full story here.
Klamath Falls calls on ZeroEyes to spot and stop shooters
Klamath Falls City Schools in Oregon is the latest US school to offer ZeroEyes' AI-powered protection for students and staff against rogue shooters and other gun threats. ZeroEye technology is being layered on top of the schools' existing security cameras, where it will identify brandished guns and dispatch alerts to safety personnel and local law enforcement seconds after detection. ZeroEyes is already deployed across industries in more than 30 states, including K-12 school districts, commercial property groups, shopping malls, places of worship, hospitals, military bases, manufacturing plants, casinos and Fortune 500 campuses.
Read the full story here.