ICYMI: A warning from Davos and survey tracks cloud future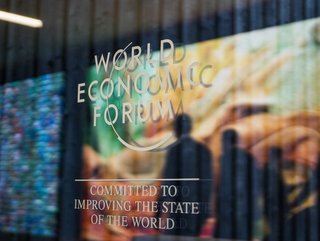 A week is a long time in cybersecurity, so here's a round-up of the Cyber Magazine articles that have been starting conversations around the world
Fears of cyber attacks overshadowed by new global volatility
CEO fears of cyber attacks have subsided in the past year - but only because these have been eclipsed by major new concerns, including inflation and macroeconomic volatility, new research reveals. The bleak outlook detailed in PwC's 26th Annual Global CEO Survey - which polled 4,410 CEOs in 105 countries - is the most pessimistic the survey has ever recorded, says PwC, and a significant departure from the optimistic outlooks of 2021 and 2022, when more than three-quarters (76 per cent and 77 per cent, respectively) thought economic growth would improve. This year, nearly three quarters (73 per cent) of CEOs believe global economic growth will decline over the next 12 months.
Read the full story here.
European businesses struggle to close the privacy skills gap
A new report published by global digital trust association ISACA has revealed that while many European businesses understand the importance of privacy, they are struggling to implement it effectively. According to the report entitled Privacy in Practice, 87 per cent of European organisations offer privacy awareness training to employees, but 94 per cent of companies surveyed recognised a privacy skills gap within their business.
Read the full story here.
Survey tracks future of cloud security in the Middle East
Cyber Magazine is conducting a survey of Middle Eastern companies that will deliver much-needed data about the use of and future plans for cloud technology in the region. Data compiled in The Future of Cloud Security in the Middle East survey will be discussed at two roundtable events in the United Arab Emirates, in both Dubai on 9th February and Abu Dhabi on 21st February, with insights collated into a landmark research report to be released at GISEC Global in March.
Read the full story here.
Davos leaders reveal world expects catastrophic cyber event
A majority of cyber and business leaders believe that a systemic cybersecurity event will likely occur within the next two years, according to a new report by the World Economic Forum discussed at Davos this week. The report published by WEF in partnership with Accenture, and conducted by a group of information security researchers, says geopolitical instability has increased the risk of a systemic cybersecurity event and has made managing cyber risk more challenging and volatile for companies, governments and citizens.
Read the full story here.
Davos leaders call for action in face of brewing cyber storm
A cybersecurity storm is brewing, and 2023 will be a critical year for global business, experts warned at the World Economic Forum's Annual Meeting 2023 in Davos. Cyberattacks are increasing in sophistication and frequency, it was reported, and as economic and geopolitical instability continues across the planet, developments will include an expanded threat landscape and increasingly sophisticated cyberattacks.
Read the full story here.