Met Police struggles with cyber crime staffing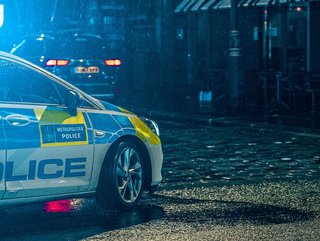 Met Police Struggles with Cyber Crime Staffing
Metropolitan Police faces recruitment challenges in hiring cyber crime specialists, hindering efforts to combat organized crime effectively
The Specialist Crime Command of the Metropolitan Police, responsible for handling major crimes such as homicide and armed robbery, is grappling with a shortage of specialist officers, according to a recent report.
With over 300 vacancies, the unit struggles to compete with the private sector's attractive pay and conditions for highly trained personnel.
The resourcing crisis is particularly evident in the realm of cyber crime and financial investigations, where recruiting and retaining skilled investigators and analysts proves exceedingly difficult.
This dearth of resources hampers the force's ability to effectively combat serious and organised crime, warns the report by His Majesty's Inspectorate of Constabulary, Fire & Rescue Services (HMICFRS).
The Specialist Crime Command, tasked with addressing murder, gang crime, modern slavery, economic crime, and cyber crime, currently operates with 300 staff and officer vacancies, as revealed by the HMICFRS report.
Financial crime investigations suffer significantly, with nearly one-fifth of financial investigator positions remaining unfilled.
In one unit, only eight members of staff are available, whereas the required number should be 50. The report highlights the challenges faced by economic crime teams, unable to allocate sufficient time to serious and organised crime investigations due to their involvement in other tasks that could be handled by financial intelligence officers or other personnel.
Moreover, out of 228 highly skilled analyst positions in the Metropolitan Police, 40 are currently vacant, impeding the gathering of evidence in complex cases.
Operational staff encounter difficulties in securing analytical support to present intricate evidence in court, often attempting to undertake this work themselves without the necessary expertise.
Recruitment obstacles are further exacerbated by the competitive job market in London, where the Metropolitan Police has struggled to meet its uplift target.
Similarly, the City of London Police has experienced recruitment challenges for specialist roles.
The report recommends finding innovative solutions to increase the number of financial investigators and intelligence officers, acknowledging the difficulties in recruiting and training such specialists.
Matt Parr, His Majesty's Inspector of Constabulary, emphasises the need for creative approaches to retain skilled personnel, suggesting potential collaborations with the private sector to leverage resources and navigate these challenges.
The report also raises concerns about the British Transport Police, which has been investing in training and maintaining undercover officers despite not deploying them for two years.
It calls for alternative arrangements to ensure value for money.
The Metropolitan Police acknowledges the areas where it has made progress in disrupting serious organised crime, as highlighted in the report.
However, the force remains committed to continuous improvement.
The recently launched Turnaround Plan, aimed at enhancing policing efforts in London, includes adopting new technologies and increasing proactive measures to reduce neighbourhood crime.
Additionally, a new strategy has been implemented to combat serious and organised crime, with a focus on targeting criminals who impact local communities.
The Metropolitan Police recognises the ongoing work required to address the challenges outlined in the report and remains dedicated to serving and protecting Londoners.