The FAW tackles cybersecurity with new partnership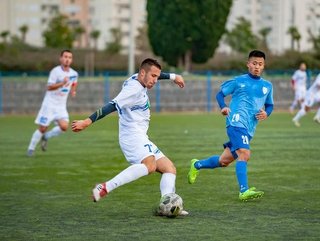 Footballers.
The Football Association of Wales (FAW) and cybersecurity firm PureCyber have partnered on a unique venture.
The agreement establishes PureCyber as the FAW's official cyber defence partner, fortifying the organisation's digital infrastructure and ensuring the safety and security of its valuable assets.
With the increasing reliance on technology in the sporting world, the FAW recognises the importance of safeguarding sensitive information, player data, and crucial operational systems from cyber threats, and this strategic partnership further enhances its resilience to ever-evolving online risks.
Through this collaboration, PureCyber will conduct comprehensive risk assessments, deploy advanced monitoring systems, and implement state-of-the-art cybersecurity protocols tailored to the FAW's specific requirements. The partnership will also include proactive training and educational programs to enhance the digital resilience of the FAW's staff, officials, and stakeholders.
Noel Mooney, FAW CEO, said: "We are delighted to welcome PureCyber as our Official Cyber Defence Partner. As we strive to maintain the highest standards in all aspects of our organization, cybersecurity is an area of critical significance. The expertise and resources that Pure Cyber brings to the table will be invaluable in ensuring the protection of our data and the smooth functioning of our digital operations."
Damon Rands, PureCyber CEO, said: "We are proud to partner with the Football Association of Wales and contribute our extensive experience in cybersecurity to the protection of one of the most respected football associations. Our team is dedicated to safeguarding the FAW's digital assets, allowing them to focus on their core mission of promoting and developing the beautiful game."