How can we deliver cyber resilience as technology advances?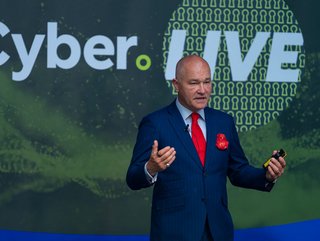 James Blake, Chief Information Security Officer at Rubrik, joined TECH LIVE LONDON to discuss spending on cyber security and creating a resilient posture
We are continuing to see disruptions to thousands of organisations around the world due to cyber incidents. Spending on additional tools are swelling the CISO's budgets, there is also an increasing need for larger cyber security teams at a time of a skills shortage.
In his keynote session, 'Delivering True Cyber Resilience in an Age of Digital Transformation' at BizClik Media Groups' TECH LONDON LIVE, James Blake, the Field CISO at Rubrik, joined us to discuss how organisations have been increasing spending on cyber security. Blake draws on his experience of building the Security Operation capabilities for dozens of Fortune/FTSE 100 companies.
Who is James Blake?
With over three decades of experience, James Blake is currently Field Chief Information Security Officer for Rubrik, specialising in cyber resiliency, ransomware protection and secure data management.
In his role Blake works with the CISOs and CIOs of the world's largest enterprises and governments helping them withstand and recover from ransomware incidents, as well as develop and execute transformation plans towards a posture of resilience.
He was formerly the Advisory CISO for ServiceNow and spent over two decades in strategic operational cyber security rules as the Global Director for Cyber Transformation for JPMorgan Chase and the Chief Information Security Officer at Mimecast.
Blake also built and ran the Security Intelligence & Operations Consulting practice for HP Enterprise who built the end-to-end cyber security operations capability for over 91 of the World's largest organisations, he is also the co-founder of the Security BSides London Security conference.